As you enter middle and high school English classes, you will be asked to write papers in the MLA format. Using MLA 8 may seem confusing at first; however, as you gain skills, you'll realize that writing in this style actually helps you organize your paper, do research and avoid plagiarism. Understanding MLA style is the first step to a successful research writing experience.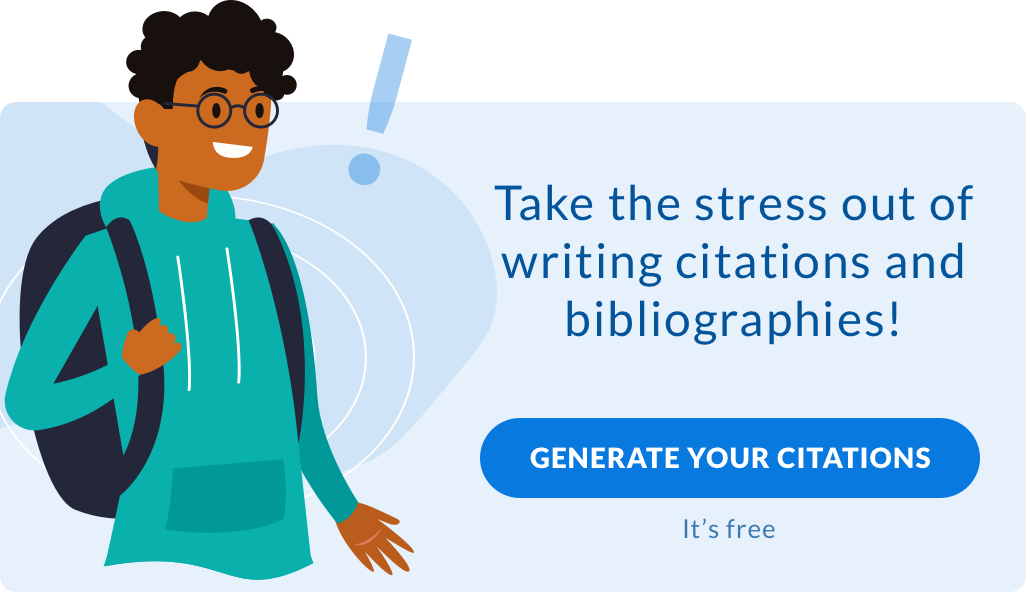 Overview of MLA Style
MLA style is developed and updated regularly by the Modern Language Association. This editorial style was created to provide consistency in research in the humanities field, like arts and languages. Examples of humanities subjects and classes include:
Art history
Literature
Cultures and Languages
Music
Philosophy
Religious studies
Students start using MLA citation style in middle school in English and history classes. As they progress through high school, they start transitioning from learning to write a five-paragraph essay to a MLA format school paper. Researching and writing papers is a big part of college classes.
Since MLA style covers the humanities, it needs to be flexible enough to cover citation sources such as film, plays, and art pieces, along with print books and periodicals.
Citation styles are developed to provide consistency in research and writing to help the reader find the sources easily. It's important to always give credit to the sources you've used in your paper. Other reasons for providing source citations are:
Prove your research capability
Provide authority to back up your thesis statement
An important part of researching and writing your paper is to evaluate your sources. The research you are using should be written by authoritative sources.
The MLA Handbook provides guidance on researching, writing and formatting your paper, citations and the works cited list. Both the seventh and eighth editions of the MLA Handbook may still be in use. However, if your teacher doesn't specify the edition, use the eighth.
MLA 7
MLA issued the seventh edition of the MLA Handbook for Writers of Research Papers in 2009. It was used until 2016 when the eighth edition came out.
Some teachers may still require the seventh edition as that may be the style they are most comfortable with using in classes. Even if you are required to use the eighth edition, the seventh is still an excellent resource as it has extensive information on researching, as well as the mechanics of writing your paper.
MLA 8
Published in 2016, the eighth edition of the MLA Handbook for Writers of Research Papers took a different direction from the standard citation format. The editors realized that with so many forms of access to information now, it was becoming difficult to keep with providing examples for each type.
MLA Containers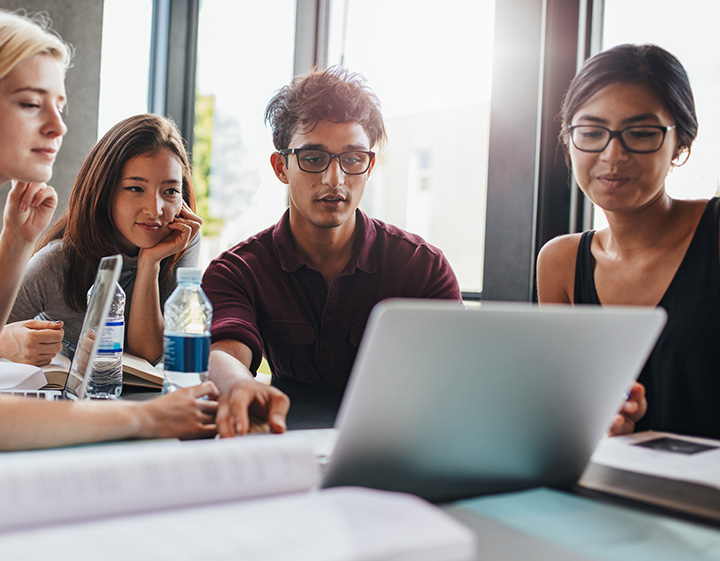 Since MLA is designed to be flexible for the writer while also providing consistency for the reader, they decided to create a container system to guide how to format works cited entries.
This container system includes nine core elements to each citation. The third through ninth elements are placed in a "container." This means that if you find a source originally published in a book, that was then published by an online book publisher (such as Google Books), you can include both sources easily within one citation.
Note: It's important to include the actual source where you found the information as it may have been edited from its original publication or have different page numbers.
In-Text Citations
In MLA citation format, any time you add a direct or indirect quote or paraphrase a source, you'll need to include an in-text or parenthetical citation. This citation matches with a source citation in your works cited list. The source citation contains all the elements needed to point your reader to the exact source you used.
An in-text citation includes two elements. The first element of the source citation is usually the author's last name or the corporate author. The second element is the page number.
Examples
(Lopez 45; Jaramillo 232)
Note: When there is more than one author. separate them with a semicolon.
Works Cited Source Citations
There are nine elements to each source citation. These elements provide data about the citation source. The first two – author and title – will remain the same, if you add containers. Use the exact punctuation after each element while formatting your citation.
•

Author.

•

Title of source.

•

Title of container,

•

Other contributors,

•

Version,

•

Number,

•

Publisher,

•

Publication date,

•

Location.
Author
The author element refers to whoever produced the work. If it is an editor, use this format:
Example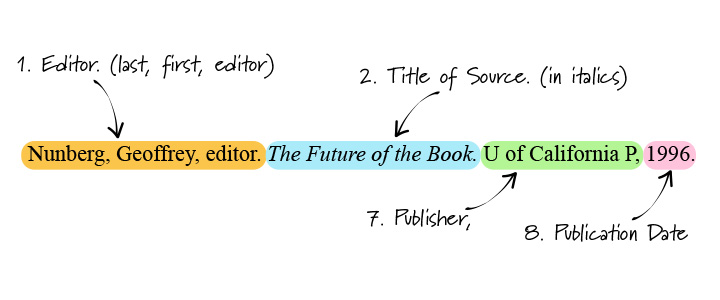 Note: Spell out "editor," "translator," and other related terms. Do not abbreviate.
Authors are listed as: Last name, full first name, middle initial. For example:
Omit titles and degrees, such as:
Include suffixes, such as:
Add a comma before the suffix:
Two or More Authors
When you have two or more authors, list them in the same order in which they are presented in the work. This is the format:
Last name, First name, and First name Last name
Lopez, Terry, A., and John Brown.
Note: The second author is listed by First name Last name, not with the last name first.
With three or more authors, use et al. after the first author's name:
A corporate author is listed like so:
Bloomberg. Economics of France. Taylor and Francis, 2002.
Nesting Containers
The MLA container system was developed to provide flexibility in creating citations while still following a standardized format. In particular, it allows the writer to nest elements within one citation to help the reader find both the original publication and the source used by the writer.
Example
Note: Using the container system still requires following a standardized format for citation sources.
Formatting Sources
Since many students will find their sources online, it's good to learn how to format these sources accurately. However, as a lot of inaccurate information is online, you'll need to learn to evaluate these sources before you include them in your works cited.
Online Sources
Online sources include websites, databases, newspaper and magazine articles, videos, lectures and many others. In humanities writing, you'll often cite these primary sources in your MLA research paper:
Paintings and sketches
Historical records (e.g., census, birth, death)
Diaries and personal accounts
Interviews and autobiographies
Since you can't always visit a museum to view these items in person, you can find them archived online. There are many places to view primary source documents. The Library of Congress, government websites and most libraries and museums have archived items. Although some items are available through paid databases, there are plenty of free primary sources online too.
Adding visual arts and videos to your sources adds depth to your essay and makes it more interesting for your reader. It will also make writing your research paper more fun.
Format
Creator's last, first. Title of Image or Description of image. Year of creation. Gallery or museum where the image is physically located. URL of the website. 
Date of Access
MLA style used to include the date you accessed the website source in the citation, but it's no longer required. You may include this information if you feel it's helpful to the reader. For example, an access date may be helpful if there is no publication date on the article.
Location Information
Include the URL or DOI if requested by your teacher. MLA recommends using the URL if possible. However, if it's an extremely long URL or leads to a site that requires payment to read the article, you may omit it.
If you visit a painting or other artwork in person, include the location.
To cite an online source, use the core elements of the container system.
Journal Articles
Scholarly journal articles are good sources for MLA humanities papers. There are hundreds of interesting journals in every conceivable subject. Most of the journals are available online but print journals are available in your library. Ask your reference librarian for help finding these items.
Journal articles are indexed in online databases such as ProQuest. Paid databases are available through your school or public library free of charge. There are also open-access databases available such as DOAJ.
Print Articles
Citing print journal articles in MLA is easy to do. Look for the nine core elements to create your entry.
Example
Online Articles
Online sources should be evaluated carefully to make sure it's an authoritative source. Websites that end with .gov or .edu are good bets. Many reputable organizations publish journal articles. To cite online journal articles sources in MLA, include the nine core elements within containers.
Include the URL or DOI, if your teacher requests it.
Include the date accessed, if it is helpful to your reader.
Databases
Journal articles indexed in databases are formatted to include both the original publisher and the database. There are also open-access databases available such as DOAJ.
Using databases to find journal articles is helpful because the search functions allow you to find related articles and ensure you are using the most current research. Always check to make sure your source is the latest one available.
Example
Xue, Shiqi. "Chinese Lexicography Past and Present." Dictionaries: Journal of the Dictionary Society of North America, vol. 4, 1982, pp. 151-169. Project MUSE, doi:10.1353/dic.1982.0009
Books
Books are still a good resource for research, especially in the humanities. Many times, you'll be writing a compare and contrast essay or exploring themes in the classics. Books are good, solid sources and using print books is still relevant and easier to use. You can read through the table of contents or index, or just read the notes at the back of a book to gather data.
Citing print books is pretty simple if you follow the MLA container system:
Example
Gill, Paula, and Neal Lern. Guide to Tutoring Peers. Allyn and Bacon, 2014.
Anthologies
Collections of writings published in one journal or book are called anthologies. Use these examples to create citations for anthologies.
To cite the whole anthology, use this format.
Carretta, Vincent, ed. Unchained Voices: An Anthology of Black Authors in the English-Speaking World of the Eighteenth Century. University Press of Kentucky, 2013.
If you're just citing one selection out of the anthology, use this format:
Last name, First name. "Title of Essay." Title of Collection, edited by Editor's Name(s), Publisher, Year, Page range of entry.
Multiple Authors
To format MLA citation sources for works by multiple authors, list the authors in the same order they are listed in the book. The first author is listed by last name, first name and the rest of the authors are listed first name last name on the works cited page.
Example
Strunk, William, Jr. and E.B. White. The Elements of Style. 4th ed., New York: Longman-Allyn, 2000.
With three or more authors, use et al.
Strunk, William, Jr., et al.
Note: In the above example, White used E.B. as his first name in his writings.
Online Books
If you read a book online, format the citation the same way; however, you may need to add another container if the original publisher is different.
Examples
Smith, Jayleen. Talking Beauty. Kindle ed., Random, 2016.
Shakespeare, William. Much Ado About Nothing. Ed. John F. Cox. Vol. 2. Cambridge University Press, 1997. Google Books.
Movies, Film, Video
When you use movies, film and video sources in your MLA school paper, you have some flexibility in creating your works cited and in-text citations.
For example, the author element can be the director's name, the actor's name, or whichever is the most important to your paper. If you are writing a paper about directors, your first element will be the director's name, but if you're writing about an actor, use that as the first element.
Examples
Jean-Jacques Beineix, director. Betty Blue, 1986. Performance by Beatrice Dalle, director's cut, Cinema Libre Studio, 1993.
"The Talk." Black-ish, directed by Rebecca Asher, written by Vijal Patel, season 1, episode 2. ABC, 2014.
PowerPoint Slideshows
Slideshows are a popular way to present information. Teachers use them for lectures and students use them to present research information. Lectures presented through slideshows are primary sources and can be an excellent resource for your own essay. Slideshows can be converted easily to video and shared on YouTube or other video hosting sites.
All research papers, no matter how they're presented, need to cite sources. If you use a PowerPoint slideshow presentation for a citation source, include the type of presentation software.
In-Text Example
Works Cited Format
Instructor's Last Name, First Name. "Title of Lecture." Title of Course, Date of lecture, Location. Lecture.
Works Cited Format Example
Torres, Javier. "Adam Smith and the 'Bible of Capitalism'." Philosophy 101. 26 May 2018. Highlands University. Lecture.
If you're creating your own presentation, make sure to cite your sources both in-text and on a works cited slide. Since you have limited space on each slide, you can skip using hanging indents or double-spacing the citation. Format your citations depending on the type.
Bible and Other Religious Texts
Unlike APA or Chicago/Turabian styles, MLA requires both an in-text citation and a corresponding works cited entry for the Bible or other religious texts. MLA allows abbreviations within these citation entries.
Note: Include the version in your citation.
In-Text Example
(New Jerusalem Bible, 1 Chron. 21)
Works Cited Format
Title of the Bible. Version, Editor, Publisher, Year.
Works Cited Format Example
The Bible. The New Oxford Annotated Version, 3rd ed., Oxford UP, 2001.
Shakespeare
Studying Shakespeare is common in middle and high school. MLA rules for abbreviating the names of plays and works help keep the citations short and simple.
In-Text Examples
Note: Use full name in the first in-text citation.
Note: Abbreviate citations after the first one.
Works Cited Example
Shakespeare, William. Much Ado About Nothing. Ed. John F. Cox. Vol. 2. Cambridge University Press, 1997. Google Books.
Formatting MLA Works Cited
After you finish researching, gathering sources and writing your paper, you have one last task to complete – polishing up your works cited page.
Preliminary Bibliography
As you research your paper, collect all your sources. Some teachers prefer a note-card system where you write out your sources separately on an index card. You may have a Word document that uses this system. Alternatively, you can create a Word document to add information as you go along. You should add an annotation to each one to keep them all straight. An outline helps to keep you on track as you write.
Works Cited
After you're finished deciding which sources to use, select the sources you're using in your paper for your works cited page.
Abbreviations
MLA rules covers the types of abbreviations you can use in your paper and citations. There are established rules covering biblical terms, plays, Latin abbreviations and much more. Following these rules carefully will help you craft the perfect MLA format paper.
Alphabetizing Works Cited
MLA formatting style follows a letter by letter alphabetizing system. Entries are alphabetized by author's last name.
Example
Descartes, Rene
De Stefa, Alonzo
MacDonald, Ronald
McCullers, Alvin
Numbers in MLA
MLA formatting rules cover when to spell out numerals and how to incorporate numbers into an alphabetized works cited list. The basic rules include:
If you can spell out a number in one word (or two), write it out.
If you're writing a technical report with a lot of numbers, use numerals.
Formatting MLA Style Papers
An MLA style paper is formatted using 1-inch margins and Times New Roman 12 point font. Follow your teacher's instructions as there may be some differences, depending on how you submit your paper. Other formatting rules apply to arranging your MLA format paper.
Cover Page
MLA style does not require a separate cover page. The student's name and title of the report are placed at the top of the first page.
Include the page number on the first page one-half inch from the top.
Right-justify your last name and the page number.
Block Quotations
It's a good idea to use quotations in your paper. Fair use guidelines allow students to use a certain amount of material without having to ask copyright permission from the creator of the work. Short quotations are incorporated within the text along with citation. Longer quotations are formatted as block quotations set off from the text.
In-Text Short Quotation Example
In her autobiographical work, I Know Why the Caged Bird Sings, Angelou says "to be allowed, no, invited, into the private lives of strangers, and to share their joys and fears…" (196).
Block Quotation Example
Her gift for the written word and her poetic nature speaks for itself in this passage from her autobiographical work, I Know Why the Caged Bird Sings:
I have tried often to search behind the sophistication of years for the enchantment I so easily found in those gifts. The essence escapes but its aura remains. To be allowed, no, invited, into the private lives of strangers, and to share their joys and fears, was a chance to exchange the Southern bitter wormwood for a cup of mead with Beowulf or a hot cup of tea and milk with Oliver Twist. When I said aloud, "It is a far far better thing that I do, than I have ever done …" tears of love filled my eyes at my selflessness. (Angelou 196)
Finalizing Your Works Cited Page
After you have written your MLA format paper and arranged your works cited page, do a final check and make sure it's formatted correctly. Also, go back through and make sure all of your in-text citations have a corresponding works cited source citation. Look at your assignment rubric to make sure you've followed all of your teacher's instructions.
Related Articles:
We are sorry that this post was not useful for you!
Let us improve this post!
Tell us how we can improve this post?