You've finished writing your essay. Now, it's time to make an alphabetized list of all the books, periodicals and websites you used. Some writing styles call this list the bibliography. Since a bibliography example can speak louder than words, get a sample of bibliographies in MLA, APA and Chicago styles. Then, learn about the different types of bibliographies available that you may need to use.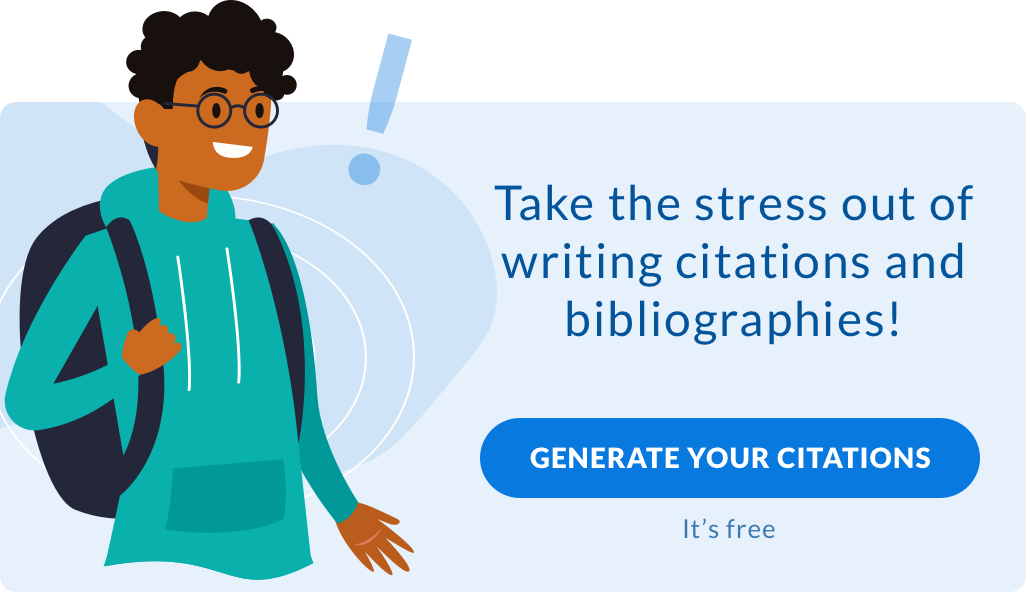 Bibliography Examples In MLA, APA and Chicago
When it comes to examples of bibliographies, it can get confusing. This is because the word "bibliography" can have a double meaning when it comes to writing styles.
"Bibliography" can be a catch-all word to mean all source lists in all writing styles. It is also the title of the Chicago/Turabian end citation. However,  MLA style and APA style don't technically have bibliographies; instead, they have reference lists. The difference breaks down like this:
A bibliography lists all the references used to create a piece of writing. This includes everything you used in the creation of the work, even if you didn't cite it in the body of the writing itself. This can include, but isn't limited to, background sources.

A reference list only contains the sources cited directly in the body of the paper or essay. These are actual quotes and ideas that were used by other writers or materials.
Now that you know the terminology, it's time to explore a sample of bibliographies, reference lists and works cited lists.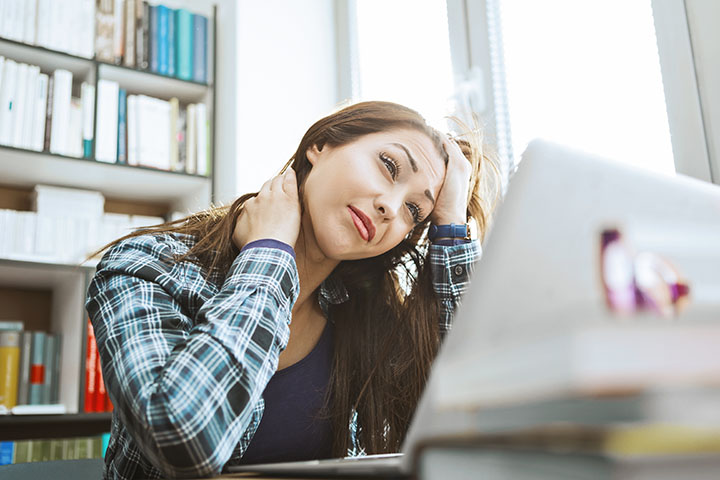 MLA Works Cited Example
Designed for high school and college students, MLA formatting makes citing websites, advertisements, blogs, books, and other sources easy for students. It uses an author-page in-text citation style and a works cited page. Use this MLA sample of a bibliography to see how to create a works cited page.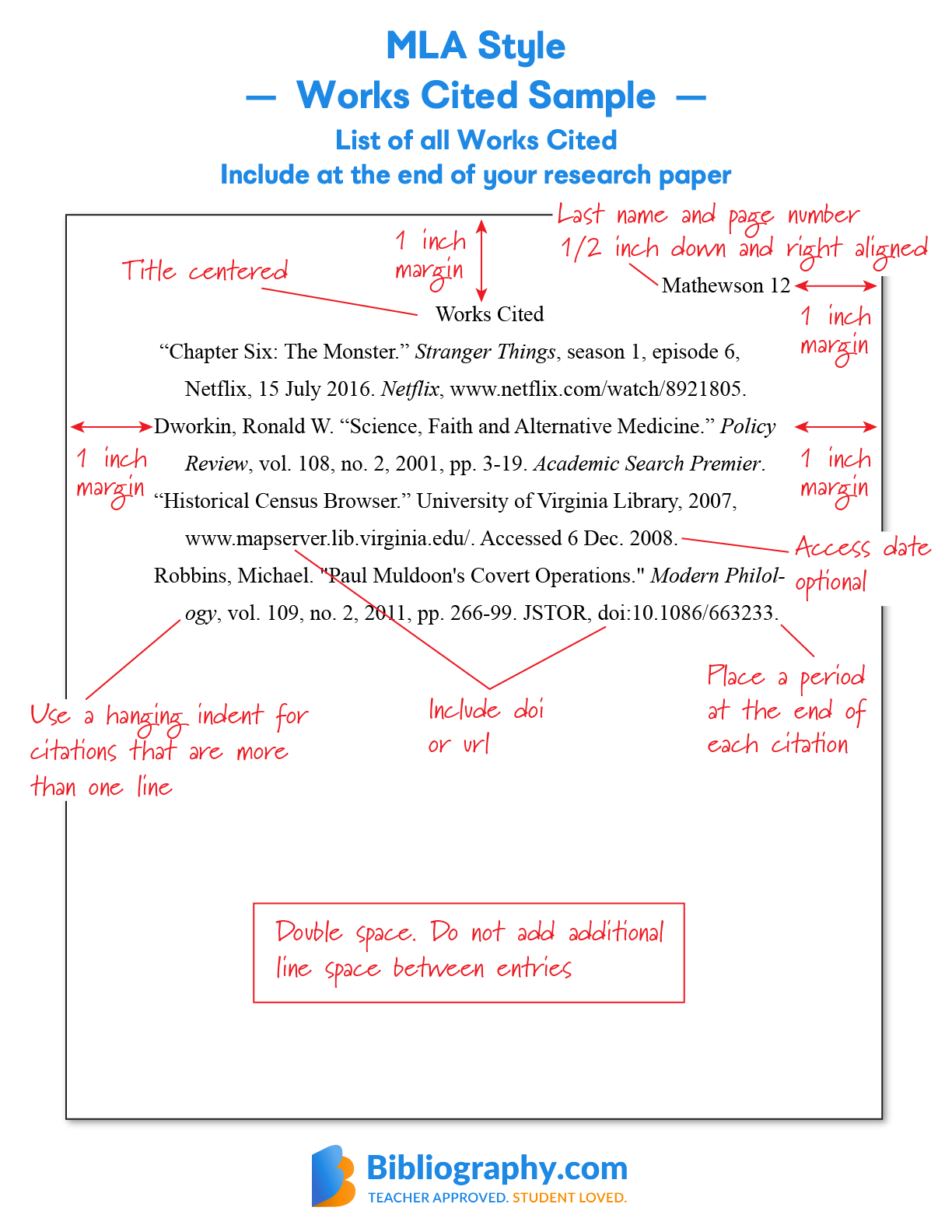 APA Reference List Example
When you are creating a technical paper in psychology, biology or chemistry, you'll use APA style. The American Psychological Association (APA) designed this style for formatting citations for journals, books, technical manuals and other large technical sources. In the text, you'll use author-date style citations.
The source list at the end of the paper is called References. Since the author and date are typically one of the first things listed in the reference sheet, it's easy to find citations on the reference list. Check out the APA bibliography example to see the correct formatting.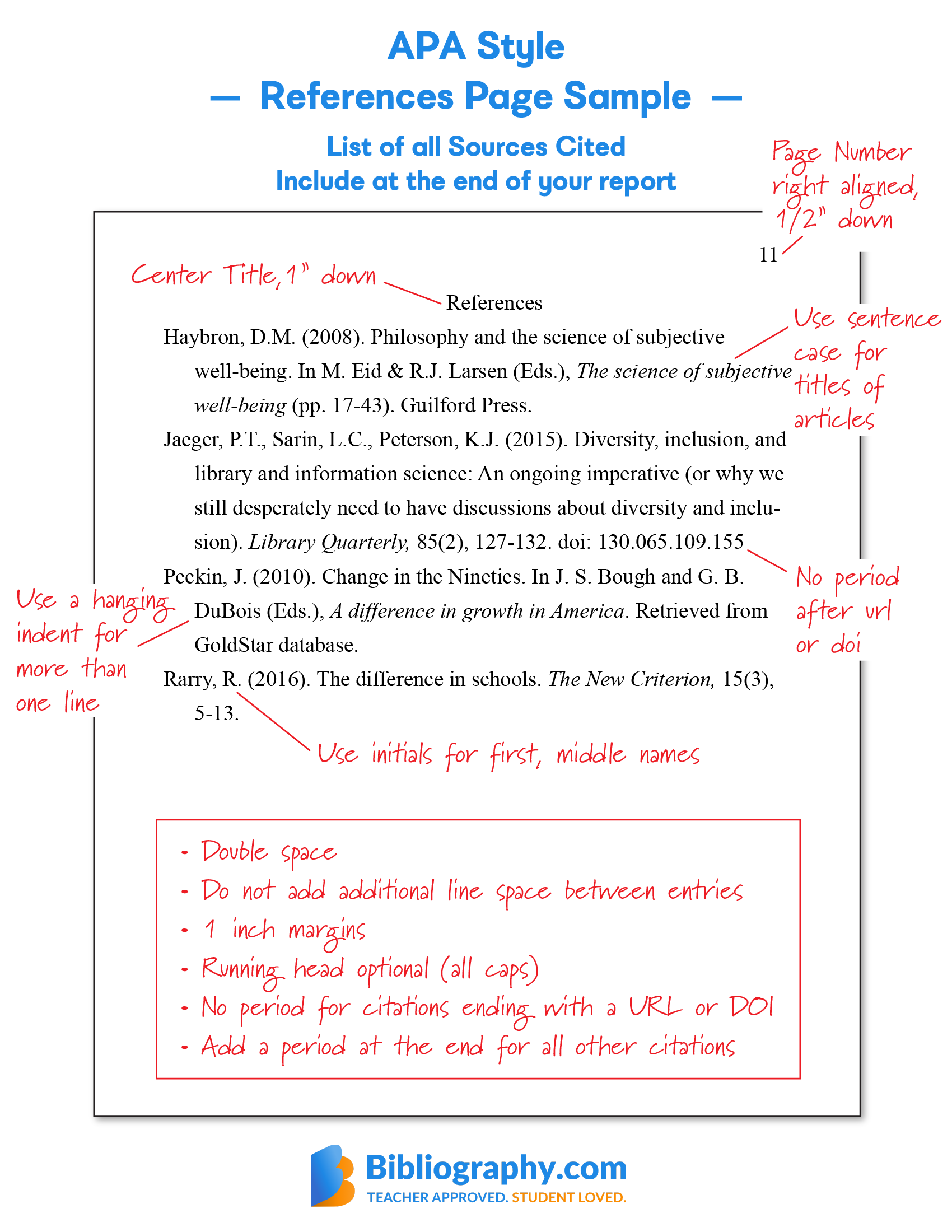 Chicago or Turabian Bibliography Example
Turabian is another format students may use at the college, and sometimes, high school level. It is the student version of the Chicago Manual of Style. This professional style can use an author-date citation style with a reference page, or it can use notes and a bibliography. The type that you use is dependent on you or your instructor.
Turabian is a diverse style that can work well for fiction and nonfiction sources. You might use it in arts, history, philosophy, and religion, among other subjects. Set up your bibliography with ease by checking out the Chicago style example of a bibliography in author-date style here.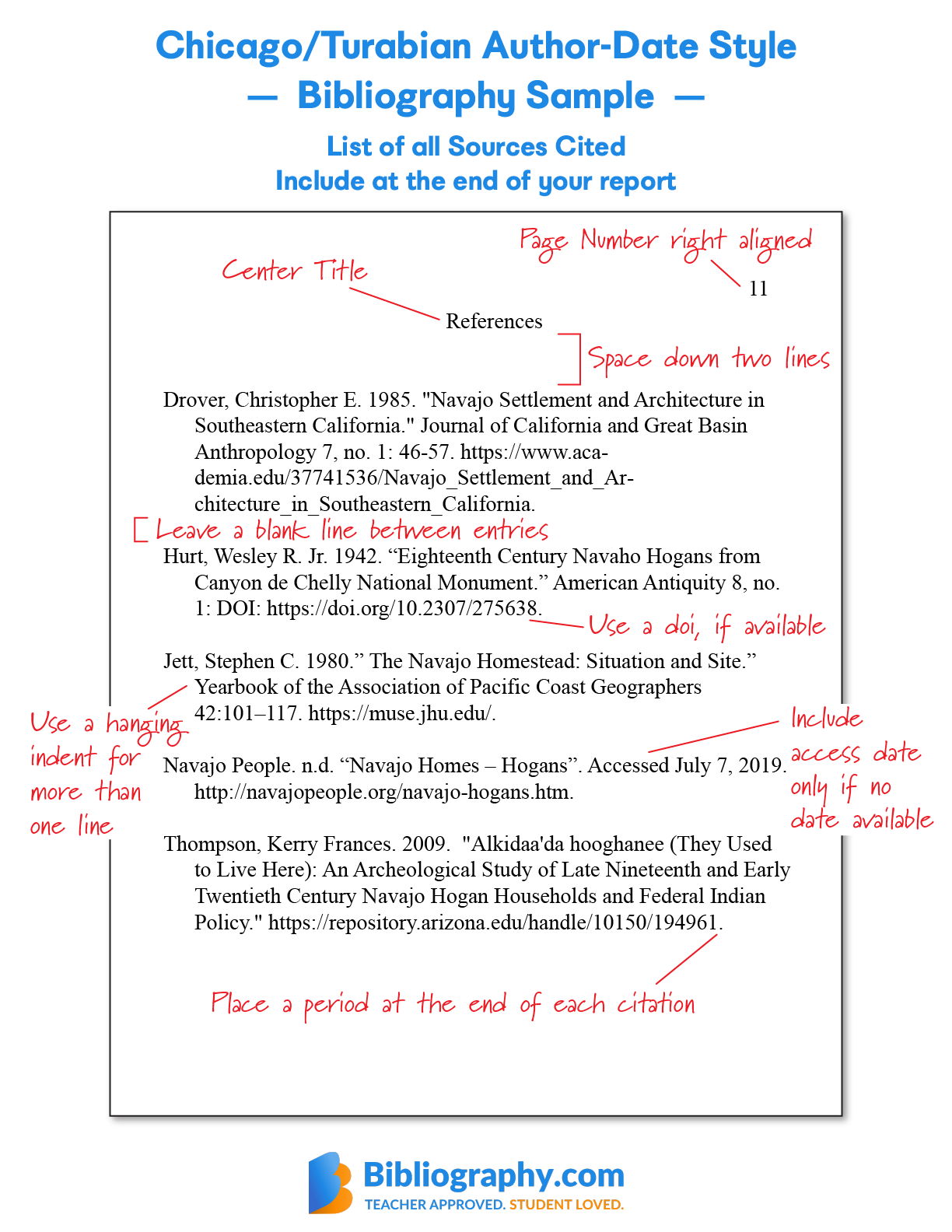 Annotated Bibliography Example
To round out this sample of bibliographies, there's one more type of reference list you may need to create as part of your studies.
In addition to the end citation bibliography, you can create an annotated bibliography. This can be an MLA annotated bibliography or you may opt for Chicago style annotation. An annotated bibliography adds a summative (informative) or evaluative annotation for each bibliography entry, providing more information for the reader about the sources you used to write your paper.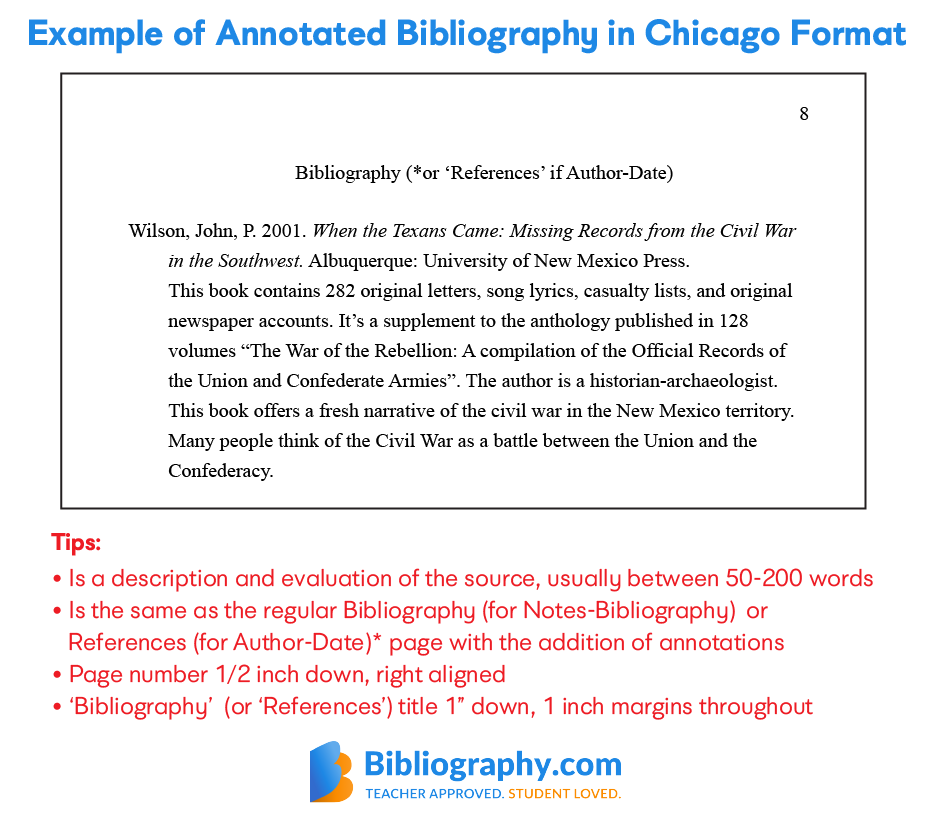 Perfect Bibliography Formatting
Whenever you're in doubt, refer back to this sample of bibliography examples to ensure your formatting is perfect, regardless of the citation style you're following for your paper. Remember that you should focus on finding credible sources, as not all sources of information are equally reliable and accurate. 
Related Articles:
FAQ Bibliography Examples for Students
How do you write a bibliography for a school project?
When writing a bibliography for a school project, you'll need to know the publication, author, corporation, title, publication date, publication company, volume, and URL to compose your citations. Depending on the manual of style you're using, the way you create your citations varies. For example, the Modern Language Association (MLA) has a specific way they set up their bibliography that is different from the American Psychological Association (APA). However, with all styles, your citations are listed on your bibliography in alphabetical order.
How do you write a bibliography example?
The way you would write a bibliography example varies based on the style guide you are using. For example, in MLA 8, the citation for the book "The Hunger Games" looks like:
Collins, Suzanne. The Hunger Games. Scholastic, 2012.
However, in APA 7, the citation for "The Hunger Games" looks like:
Collins, S. (2012). The hunger games. Scholastic.
What does a bibliography look like?
Depending on the style guide you are using, bibliographies can look different. In general, bibliographies have the page number, title, and all the works you used in alphabetical order. Annotated bibliographies also include a short summary of the text.
How do you write a bibliography for a website?
To create a citation of a website on a bibliography, you need the name of the article, author (if available), published or posted date, and URL or DOI. For example, this page in MLA style is cited as:
Betts, Jennifer. "Bibliography Examples for Students." Bibliography.com, 9 Jan. 2019, https://www.bibliography.com/how-to/bibliography-examples-for-students/.
What is a bibliography page example?
A bibliography page example provides you with an overview of what bibliographies should look like in MLA, APA, and Chicago format. Bibliographies are found at the end of a paper and include an alphabetical list of the sources used to compose your research, statements, arguments, etc.
We are sorry that this post was not useful for you!
Let us improve this post!
Tell us how we can improve this post?