So, you've ventured into the wacky world of footnotes. Understanding which styles use them, when they use them and how to use them can have you scratching your head in confusion. Don't fret! In this article, you'll learn all the different footnote referencing styles, why you might use footnotes, and how to use them through examples.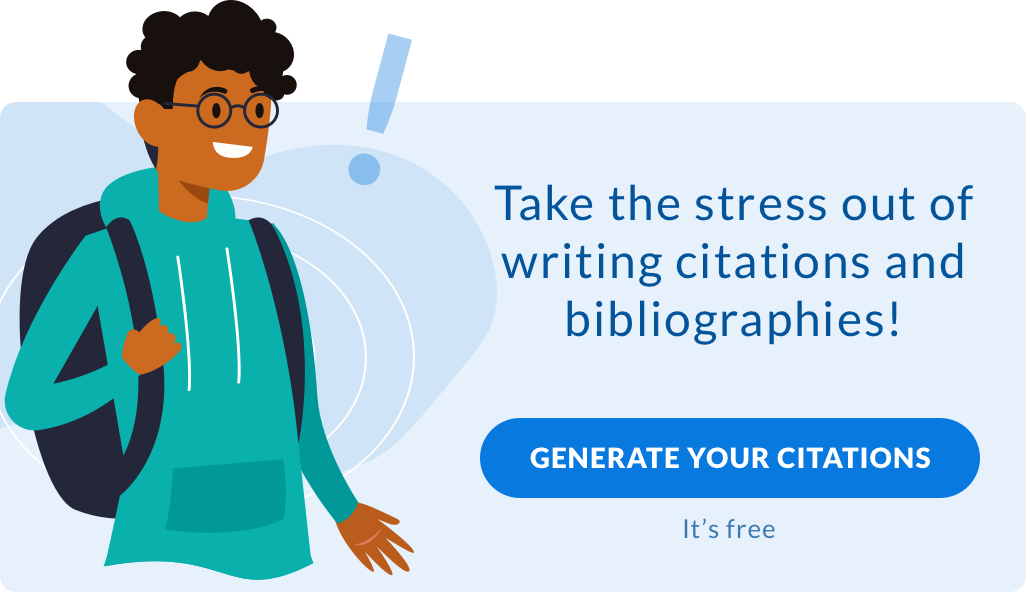 Using Footnotes
Footnotes are one way to make in-text citations. Similar to author-date or author-page, footnotes give you a glimpse into where the information came from. Unlike author-date or author-page, footnotes will provide the information at the bottom of the page rather than in the text itself. All you will see in the body of the work instead is a superscript number that corresponds with the footnotes at the bottom of the page.
Referencing Styles
Footnotes can be used in several different writing styles. Typically, Oxford, Chicago and Turabian will use footnotes for in-text citations. MLA and APA will also use footnotes but to provide content or copyright information, and not typically for attribution. The way that each of these referencing styles approaches and formats a footnote is a little different.
Modern Language Association
Designed for communications and humanities writing, MLA can use footnotes. The standard in-text citations are author-page. Footnotes come into play for difficult bibliographical citations and content notes. Difficult bibliographic citations might happen if an idea comes from multiple sources, making using the author-page citation too difficult. For example:
Bibliographic citation: 1Sigmund Freud, Totem and Taboo (New York: Random, 1918) 26., David Chartreuse, Personalities Theory (New York: Redriver Books, 2001) 71.
Content notes: 1See Davids, especially chapter 5-12, to show the different personality theories presented…
American Psychological Association
Designed for writing science works, APA also uses an author-date citation. However, footnote referencing can be found in APA style, too. Writers might add a content note to supplement the information in the essay or paper too. They can also be used in published works for copyright permissions. In APA, a footnote might look like:
Content note: 1See Andrews (2014), especially chapter 12, for more information about citations.
Copyright note: 1From the chapter "Theories of Systems" W. Jones and R. Smith, 2010, System Exploration, 24, p. 122. Copyright 2007 by Copyright Holder. Reprinted with permission.

Chicago Manual of Style/Turabian
The Chicago Manual of Style offers you two different writing styles to use: Turabian and Chicago. For students, Turabian offers information on how to set up the work along with a style guide. Chicago, on the other hand, is designed for professional works and focuses on publishing your paper. Both offer you the option to use footnotes or author-date citations in the text. When choosing footnotes, you'll attribute your quotes and ideas to specific authors or works, provide further information, and offer copyright attribution. For instance, a footnote for a book citation will look like:
First time: 1Christine Kara, Cultural Analysis (Georgetown: Redriver Books, 2001), 30.
Shortened: 1Kara, Cultural Analysis, 90-104.
Oxford Writing Style
Oxford writing style is designed for philosophy, history and law papers. This writing style only uses footnote referencing for in-text citations. This style of footnote creation is very similar to Chicago/Turabian in format and purpose. Oxford will have a full-version for the first mention and a shortened footnote for additional mentions. For example, look at these Oxford style footnotes for a book:
Full version: 1R.D. Spector, Psychology of the Mind, London, Houghton, 2000, p.276.
Shortened: 1Spector, Psychology of the Mind, 60.
Pros and Cons of Footnotes Referencing
Many different writers will point out the pros and cons to using footnotes in your paper. So, to really understand both sides, the pros include:
Avoid clutter in the body of the essay or research paper.
Provide a clear bibliographical citation right away.
Make providing further information easier.
The cons include:
Superscript footnotes can be hard to see.
The numbers can break up the flow of information.
Formatting of footnotes can become a nightmare, especially if there are too many to fit on one page.
Fabulous Footnotes
Choosing to use footnote referencing styles depends on what your publisher, journal or professor requires, plus your own personal preference. However, each style has its own unique flair when it comes to creating footnotes.
Related Articles:
We are sorry that this post was not useful for you!
Let us improve this post!
Tell us how we can improve this post?