Generally, using footnotes is associated with Chicago notes-biblio style. Even so, other styles do use them sometimes. With APA 7 style, you should use footnotes only when you absolutely must. Ask your instructor for clarification. The purpose of footnotes is to add to or clarify a point. Footnotes are also used to add copyright information.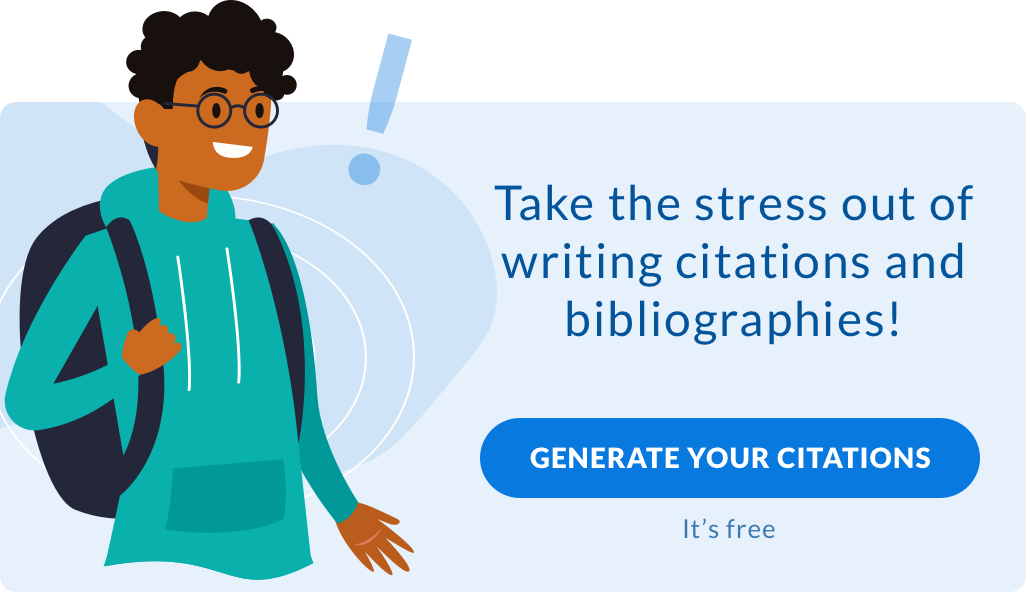 Types of APA Footnotes
There are two types of footnotes used in APA format: content footnotes and copyright footnotes.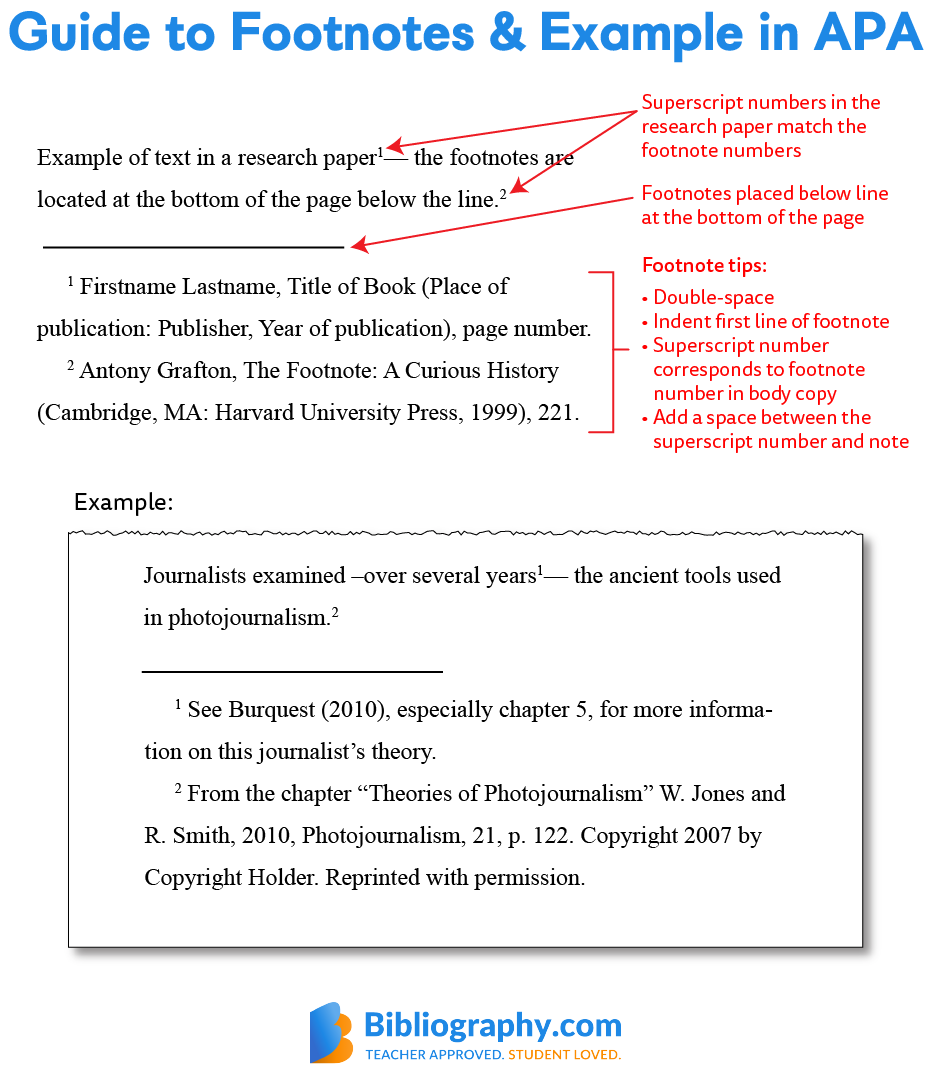 Content Footnotes
Content footnotes are used to provide the reader with some extra information about the source. For example, you may want to direct the reader to another chapter in the book. Try to avoid footnotes in APA 7, but if you must use one, keep it short and simple. For more complex ideas, add an appendix or try to incorporate it into the text itself. Another option is to direct the reader to online supplemental materials, if needed.
Example
3  See Lessing (2018), chapter 5, for statistical tables on cultural diversity.
Copyright Footnotes
If, for some reason, you need to include copyright material that exceeds fair use guidelines, you need to obtain permission from the copyright holder. Include that permission in a copyright permission footnote. If you've obtained permission to use a table or infographic, then you should include the credited source in the caption. Don't use a footnote in that case.
Format – Journal Article
1 From [or The data in column 1] "Title of Article," by A. A. Author and B. B. Author, year, Title of Journal, Volume, p. xx. Copyright year by the Name of Copyright Holder. Reprinted [or adapted] with permission.
Format – Book
2 From [or The data in column 1] Title of Book, (p. xxx), by A.A. Author and B.B. Author, year, Place of Publication: Publisher. Copyright year by the Name of Copyright Holder. Reprinted [or adapted] with permission.
Numbering Footnotes
Number all footnotes consecutively in the order in which they appear in the manuscript with superscript Arabic numerals.
Placement of superscript footnote numbers follow these rules:
Format like this,1 following any punctuation except a dash.
The footnote number precedes a dash2–– like so.
Place the footnote number (if it applies only to material within the parentheses3) like this.
Example
Sociologists examined—over eighteen months1—the effects of cultural diversity.2 (But only on elementary students.3)
For any subsequent references to the same footnote, include a parenthetical note.
Place the footnote at the bottom of the page on which it's discussed. Also, double-check your footnote numbers to make sure they match the correct footnote. Footnotes can also be placed on a separate page after the reference page.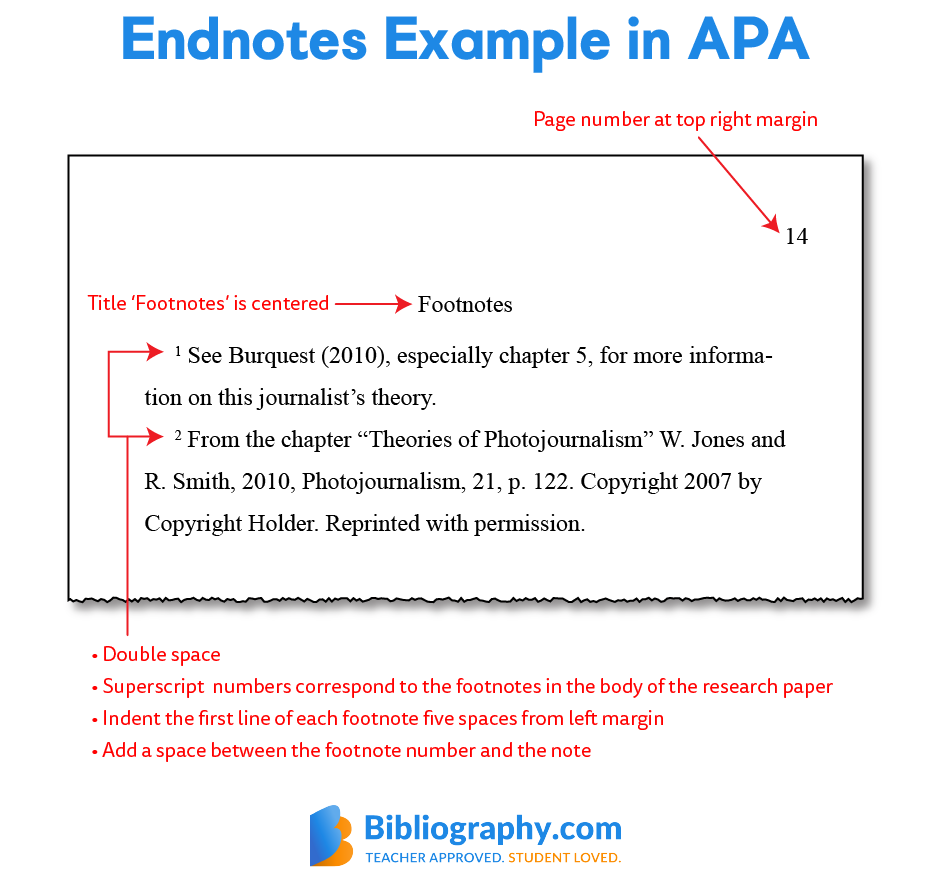 Atypical for APA Style
Since APA style does not typically use footnotes, ask your instructor for direction. For a school paper, it is best to avoid having to ask copyright permissions as it may take too long for the copyright holder to respond.
Related Articles:
We are sorry that this post was not useful for you!
Let us improve this post!
Tell us how we can improve this post?