In high school, college and even during your professional career, knowing how to make a citation within your writing is important. The citation lets the reader know where you found the information and where they can find the information. It also makes it clear that these aren't your thoughts. Citation is all about giving credit where credit is due.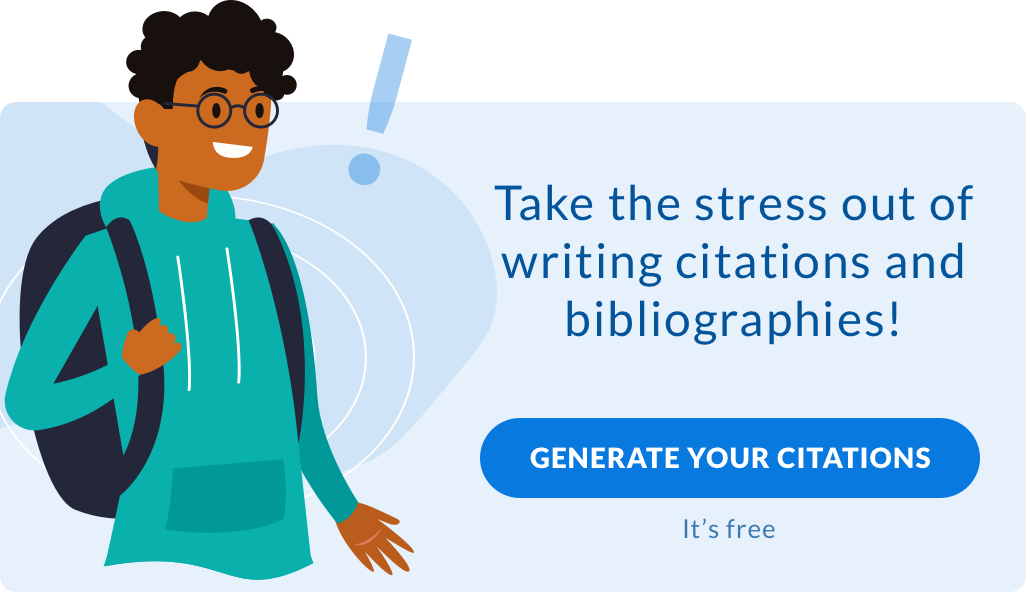 Citation is All About Style
Whether it's your clothes, your attitude or even your car, we all have our own different style. Writing isn't any different. Every style has its own different format and way to set up citations. Citations can also come in two formats: in-text citations and references.
The in-text citation gives the reader an idea where to find the information in the references, while the references tell the reader where to find the information in the world. So, the in-text citation answers who and where. But, the reference citations answer who, what, where, when and sometimes, in the case of an annotated bibliography, why.
But enough talk, it's time to get into the nitty gritty for the top three styles: MLA, APA and Chicago/Turabian.
MLA Citations
The MLA format identifies nine different core elements that you can include in citations. Not all sources will have the information you need, though. For example, a picture source might not have a publisher. However, this offers you an overall view of what you need.
Author(s)
Title
Container title
Contributors
Version
Number
Publisher
Publication date
Location
Step 1: Parenthetical Citations
In the text, you aren't going to need all this information. MLA only requires you to know the author's last name and page number. While the author's name can be found in the sentence, the page numbers for the quote will always be in parentheses.
Example Quote or Paraphrase:
Example In-Text:
Kenneth Burke described humans through animals (3).
Step 2: Works Cited Citations
The works cited references in MLA will vary based on the source type. MLA breaks references citation differently whether they are a book, magazine, the bible, a PDF, picture, and so on. For comparison's sake, check out examples of a book and website.
Example Book:
Henley, Patricia. The Hummingbird House. MacMurray, 1999.
Example Website:
The Purdue OWL Family of Sites. The Writing Lab and OWL at Purdue and Purdue U, 2008, owl.english.purdue.edu/owl. Accessed 13 Dec. 2018.
Citations in APA
American Psychological Association (APA) writing style is broken down into several different subcategories that include books, websites, manuals, images, social media, interviews and even videos. Each one has a slightly different setup. However, the information you'll need includes:
Author(s)
Publication year
Title of work in italics
Pages, volumes
Location (this could be a URL)
Publisher
Step 1: In-Text Citation
APA uses the author-date method for in-text citations or parenthetical citations. You'll include the author's last name and date of publication, plus possibly page numbers for direct quotes. These look like:
Example Quote:
Example Paraphrase:
Step 2: Reference List Citation
The reference list citations will include all the information that is necessary to find the source, whether it's in print, electronic or another source. Electronic sources will include a website, while print sources will have a publisher. Examples include:
Example Book:
Cottrell, S. (2013). The study skills handbook (5th ed.). Palgrave Macmillan.
Example Website:
Coyne, R.P. (2017, January 16). How and when to reference. https://www.howandwhentoreference.com
Chicago Manual of Style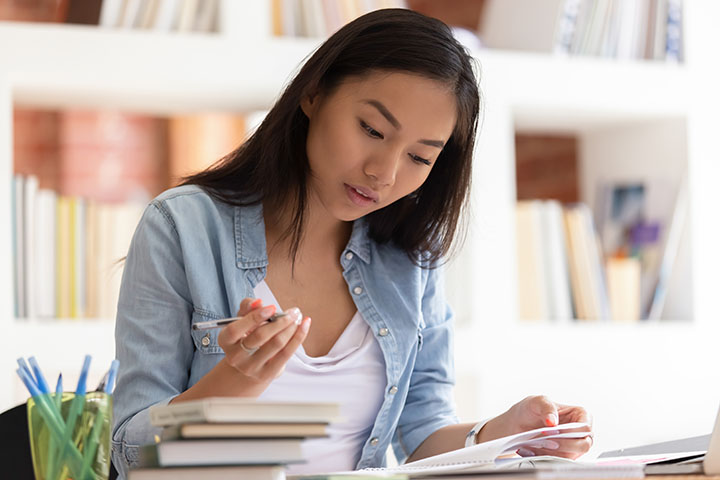 The Chicago style is unique in that you might choose the Chicago style or Turabian. The Turabian style is a more student friendly version. However, citations for either are similar.
Author(s)
Title
Publisher information
Year of publication
Location (URL if online)
Step 1: Text Citations
Chicago or Turabian allow you to create your citations one of two ways. You might choose to use the author-date like APA or you might use notes. Notes can be either endnotes or footnotes.
Example Author-date:
Example Notes:
1.  Jack Kerouac, The Dharma Bums (New York: Viking Press, 1958), 128.
Step 2: Bibliography Citations
You bibliography in Chicago and Turabian style will try to provide as much information as it can about your source. These styles break out a different format for all different types of sources. For instance, books, web sources, lectures and, even, unpublished materials are formatted differently. An example citation looks like:
Example Book:
Kerouac, Jack. The Dharma Bums. New York: Viking Press, 1958.
Example Website:
Heck, Jr., Richard G. "About the Philosophical Gourmet Report." Last modified August 5, 2016. http://rgheck.frege.org/philosophy/aboutpgr.php.
How to Choose
You now know how to set them up. Learn which style you should use.
MLA is for humanities, language and literature. It can also include some sciences. An English paper in high school might use MLA.
APA is for the sciences. It covers social science, psychology and human services, to name a few. If you are writing a psychology term paper, this might be your style.
Chicago Manual of Style (CMOS, CMS, Chicago)/Turabian can cover humanities and sciences. Turabian is for students, while Chicago is for professionals.
Getting It Perfect
When it comes to citations, there are a lot of different formats and sources. Figuring out how to cite your source can be scary. But, as long as you know the basics, you can breathe a little easier.
Related Articles:
We are sorry that this post was not useful for you!
Let us improve this post!
Tell us how we can improve this post?