Several school projects can include a research paper. Writing a paper for a school project can be a daunting task. Whether you are writing for college or high school, you need to keep track of the sources you use and reference them at the end of your paper. The type of reference list or bibliography that you use  for your school project will depend on you or your professor.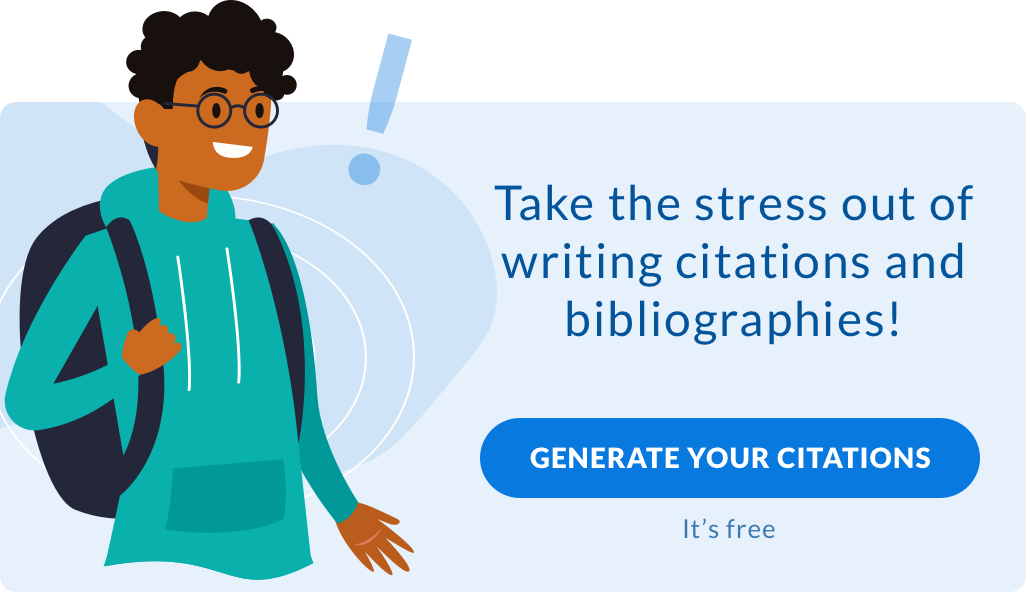 What Is a Bibliography?
The word bibliography can mean a few different things. So, it's important to get your terminology right. Many people use the term bibliography as an umbrella term to mean the references listed at the end of your school paper. However, depending on what type of writing style you are using (e.g. MLA, APA, etc.), this can have a different official name.
The reference sheet at the end of your work might be called a works cited in MLA, a reference list in APA, or it might be a bibliography. The main difference between these three is that a bibliography reference page will list all the sources that you used in the creation of the paper, even if they weren't cited specifically in the body. A reference list or works cited will only list references that are cited in the body of the work.
Choosing Your Style
Before even writing your research paper reference list for that science fair or research project, you need to know the style that you'll be using. Not only will this be determined by your teacher or professor, but also by the type of research project paper you're creating.
High School
In high school, your school project will typically be in MLA style. This is because this style makes sourcing websites, audiovisual material and advertisements easier. But, APA and Turabian might also be thrown into the mix.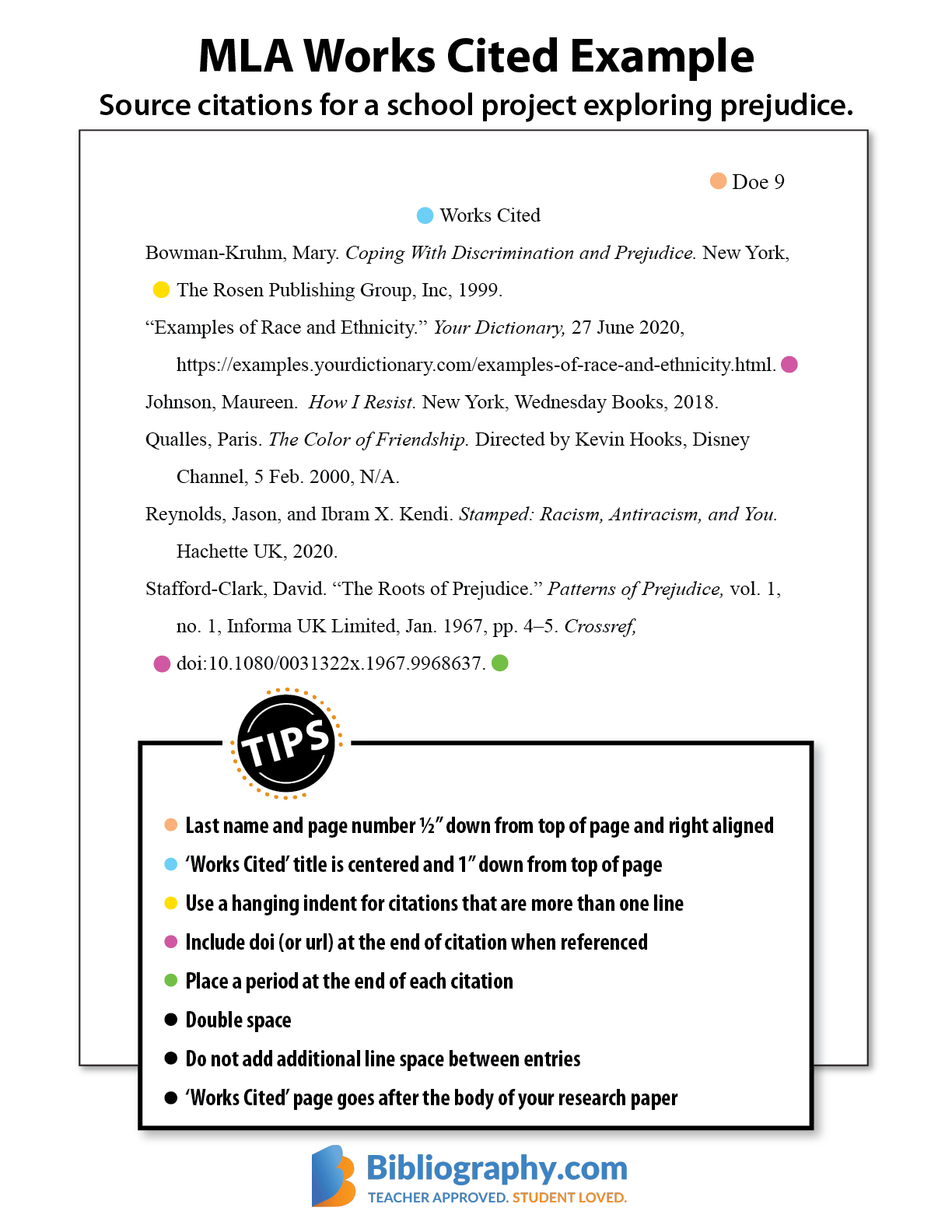 College
College projects might be in a number of different styles, depending on the type of project. MLA and APA are prevalent, as are Turabian/Chicago. Harvard is another popular style that might be used to create the reference list, if you use a lot of informational sources.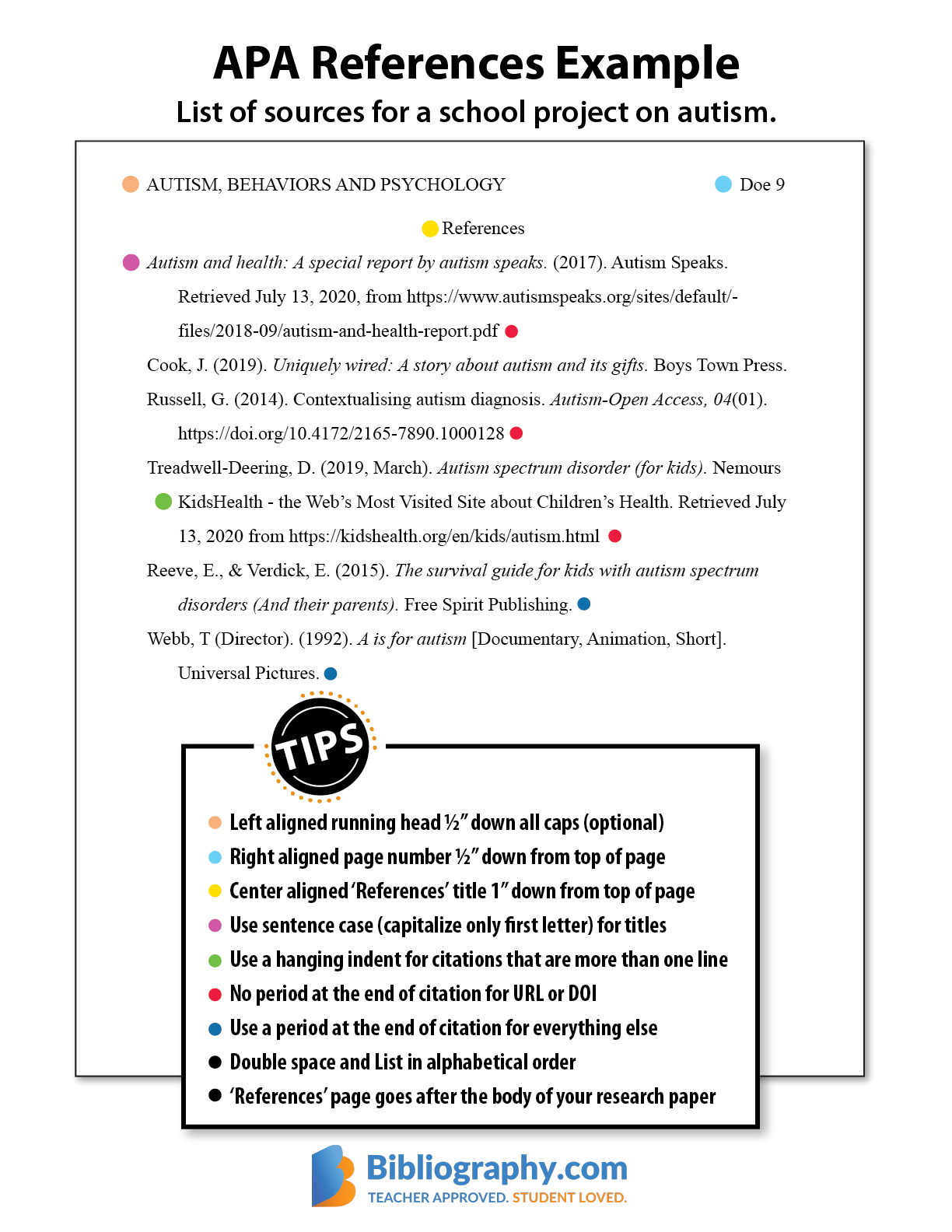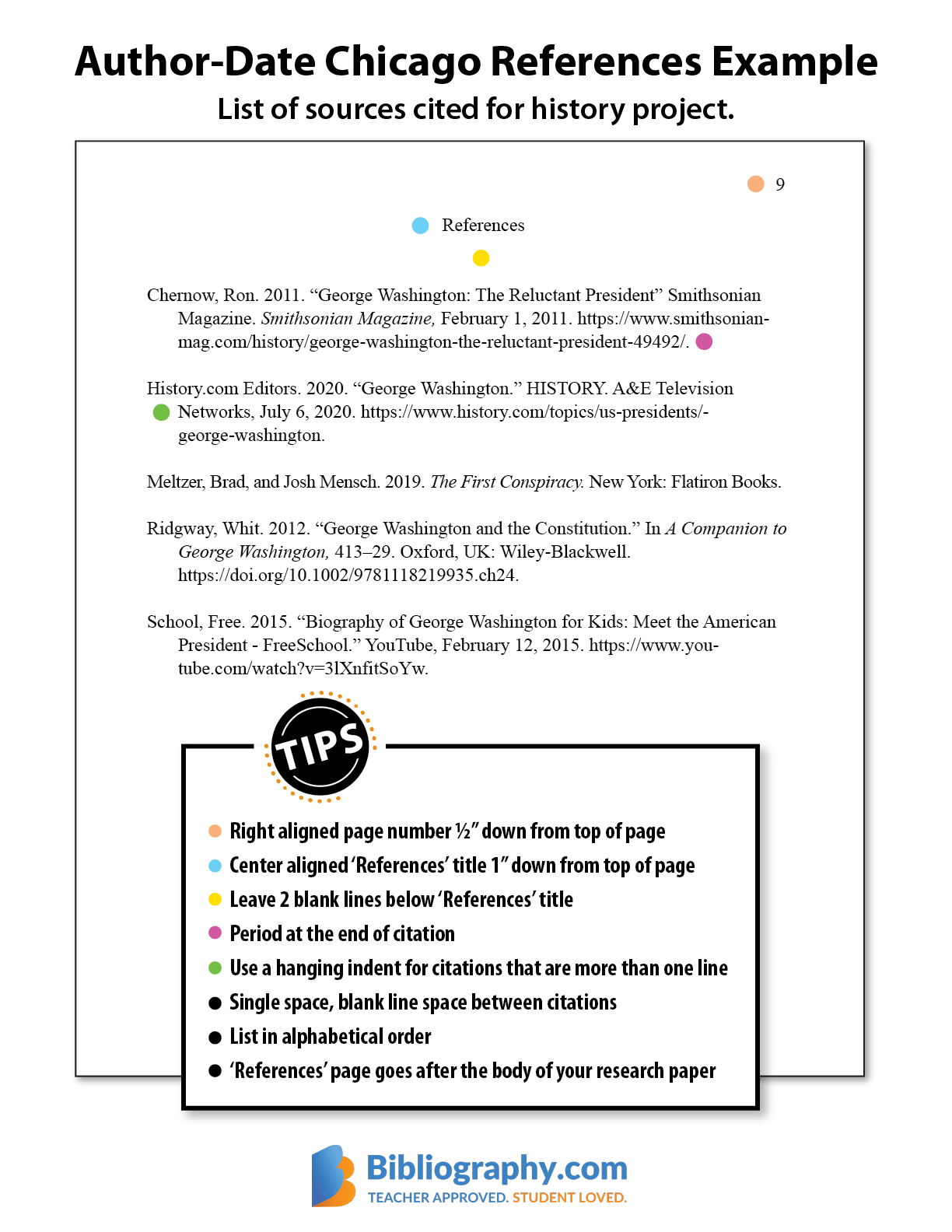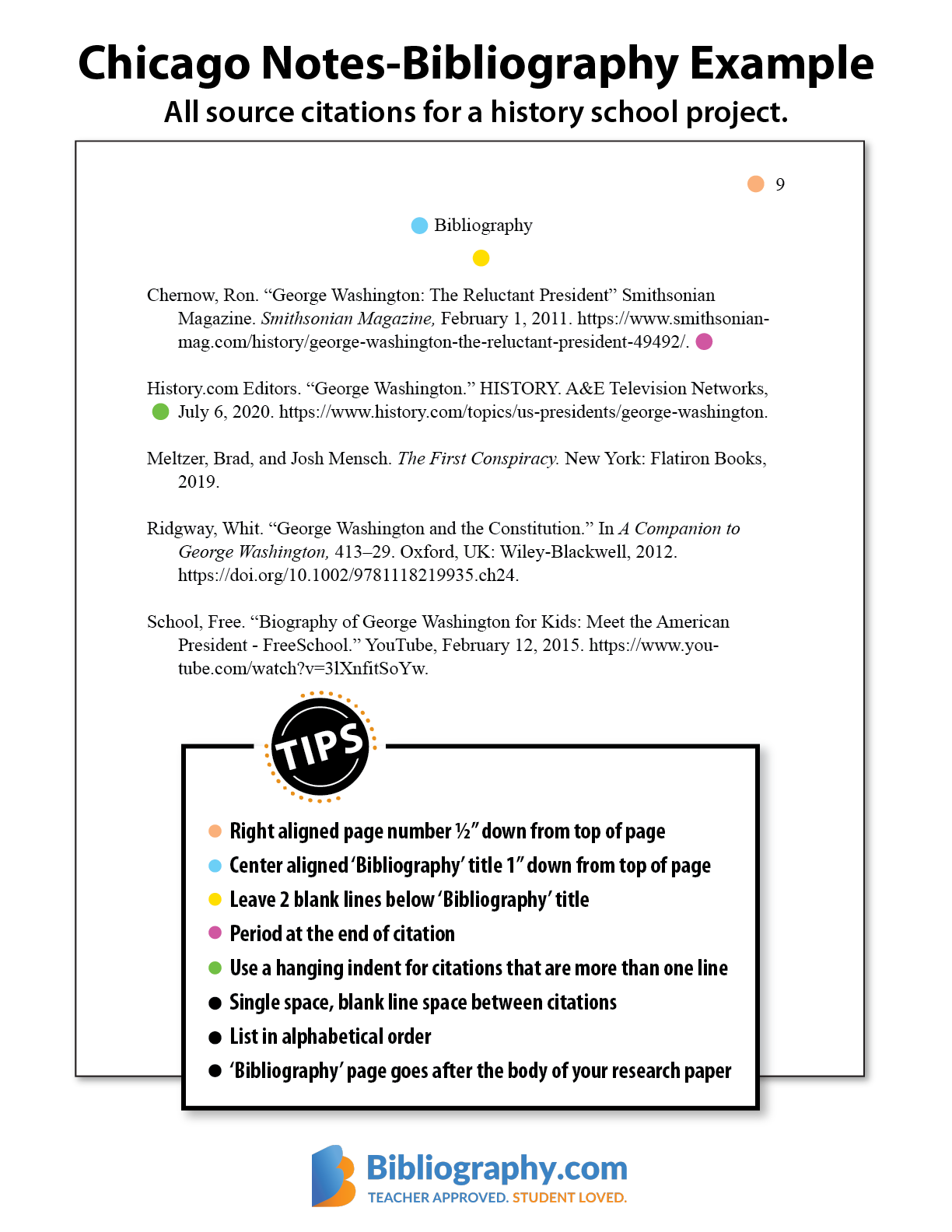 Type of Project
If your professor didn't specify a style, you might choose one based on what your school project is about. Generally, the breakdown will look something like:
Modern Language Association (MLA) is used for English or humanities school projects. You might also use MLA for history projects. The eighth edition of MLA is a new flexible way of citing sources; however, MLA 7 is still useful for learning to research and write papers.
American Psychological Association (APA) might be used for a school project on behavioral and social sciences. It's used for subjects such as psychology, education, social work and even business subjects.
Turabian, which is part of the Chicago Manual of Style, can also be used for school projects in history or social studies.
Chicago is a more professional writing style for works that might be published.
Harvard is an easy all around style to use for most subjects. You might choose this style if you have a general project due.
Creating Your Reference Sheet
Now that you know the type of reference page you're creating, it is time to create your page. By following a few simple steps, this is a breeze.
Step 1: Collect Your Info
As you are completing the paper for your school project, you need to collect source information for reference citations. Generally, this includes:
Author/editor(s)
Publication date(s)
Title
Publisher/company
Volume
Pages
Websites
Step 2: Create Your Title
The title that you use will be dependent on your style.
Step 3: Format Your Page
All the information in your reference list needs to follow specific formatting depending on your style. Here are a few general rules for all styles.
Center the title.
Organize entries in alphabetical order.
Use a hanging indent after the first line for each entry.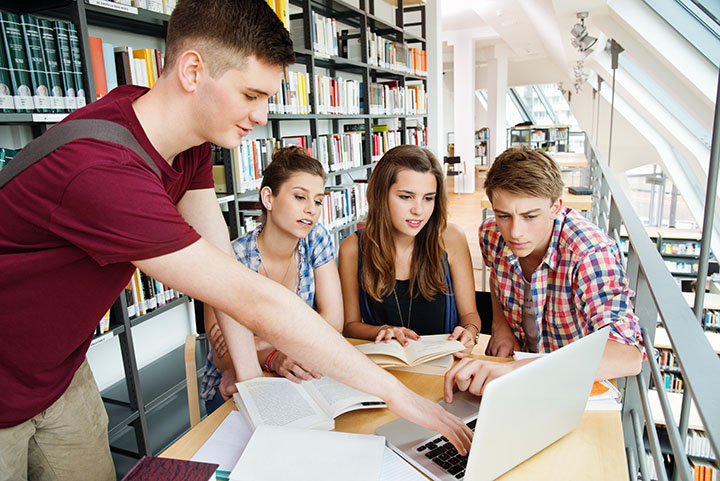 Flawless Bibliography
Knowing the style that you're using for your school project can make creating your bibliography easier. Now that you have a general layout, you are ready to create your reference list.
Related Articles:
We are sorry that this post was not useful for you!
Let us improve this post!
Tell us how we can improve this post?