An annotated bibliography is a unique form of bibliography that provides a short summary or analysis of sources. While the creation of an annotated bibliography shouldn't be stressful, many students might find the process hard. Keep it simple by following these steps to creating perfect annotated bibliographies in MLA, APA, and Chicago styles.
What Is an Annotated Bibliography?
So, the big question in everyone's minds is, what is an annotated bibliography? An annotated bibliography is a list of citations followed by a brief summary or analysis of your sources. The annotation gives information about the relevance and quality of the sources you cited through a 150-250 word description or interpretation of the source.
Why Write Annotations?
One of the main questions students have is what the purpose of annotations are. Surprise, it's not just for your teacher. Annotations help you, too. Many times, you create a bibliography as you begin researching your topic. Since you summarize the work, you start to delve into the topic more critically to collect the information for your annotations. This helps you get a better overall understanding of the subject and works to help you create your thesis by honing your arguments and point of view.
Annotated Bibliography Examples
See examples of annotated bibliographies in action in the different citation styles.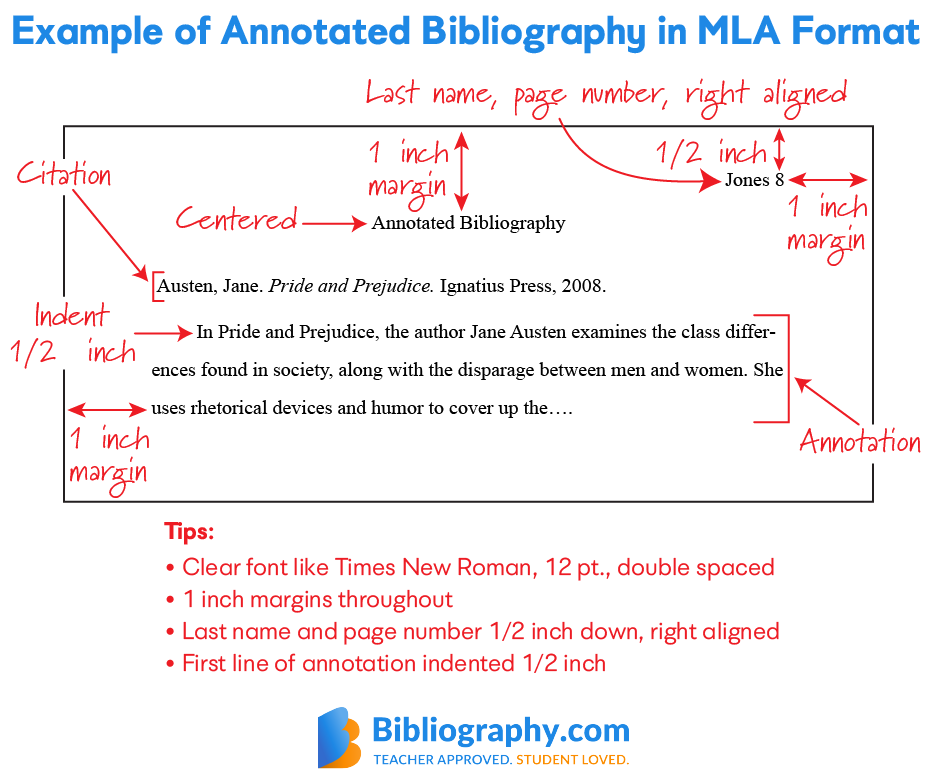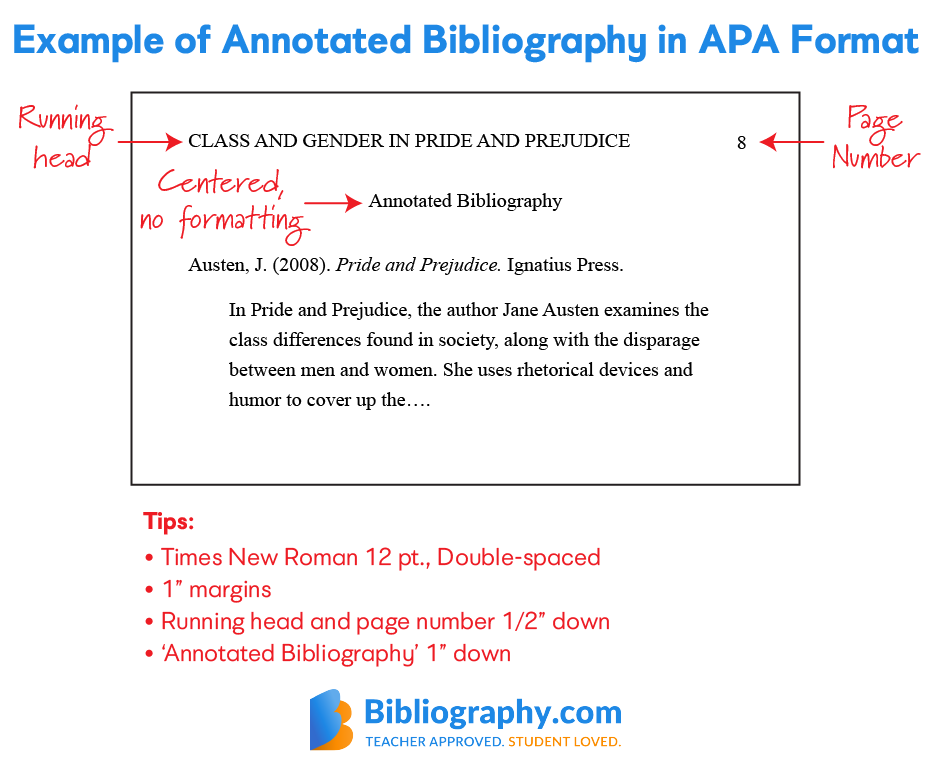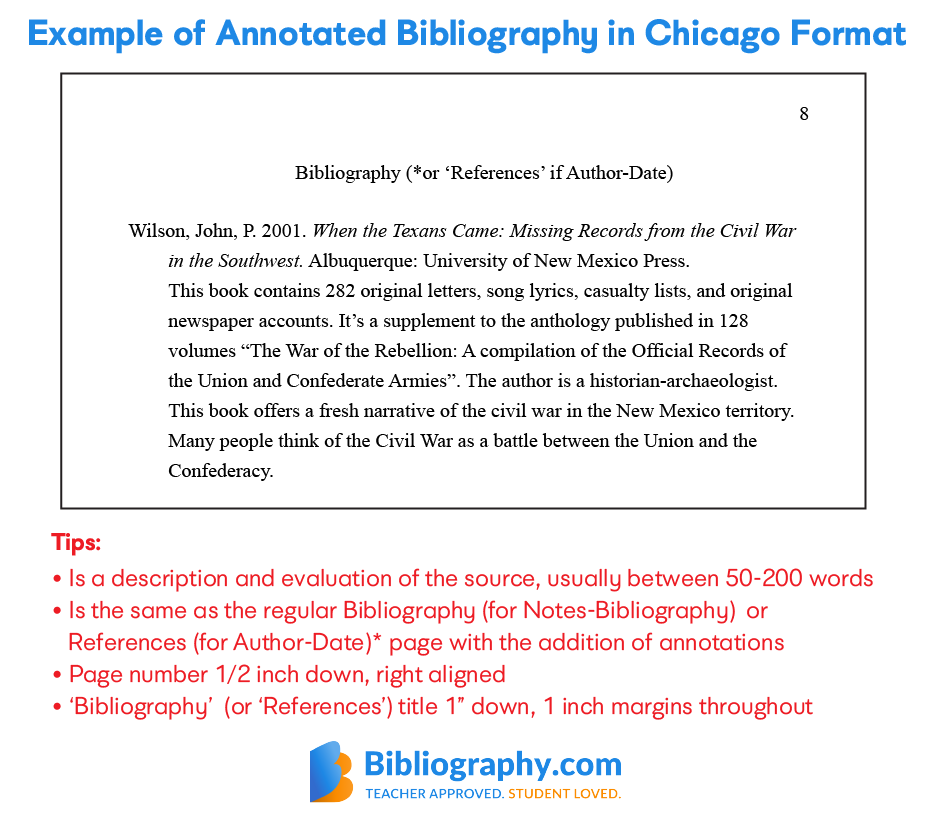 Difference Between Abstract, Annotation, and Literature Review
The difference between an abstract, literature review, and annotated bibliography can get a bit fuzzy, especially if you are new to the academic writing game. To keep everything neat and tidy on your educational writing journey, explore the difference between an annotation, an abstract, and a literature review. You know an annotation is a brief synopsis of your source, check out the details of a literature review and abstract to see how they are different.
What Is a Literature Review?
Like an annotated bibliography, literature reviews can be full papers, in their own right, or they can be incorporated into a school paper. Their purpose is to review and tie together previously published research to bolster a writer's own thesis. The literature review, also, suggests ways to move the research forward or identifies gaps in the existing literature. Preparing a literature review helps students learn how to find and critically evaluate sources.
Purpose of an Abstract
The difference between an abstract and an annotated bibliography is abstracts are included as part of research papers. Their purpose is to inform an interested researcher about the topic, problem, methodology, findings, and conclusion of the research. This abstract helps students gain an understanding of whether this source is a good one for their own school paper.
An abstract is written as a summary rather than to serve an evaluative purpose. No added material, such as explanations or further reading are included in abstracts. Usually an abstract runs between 150 to 250 words. If you're using APA style to format your research paper, you may need to include an abstract on the page following the title page.
Now that you know the difference between an abstract, annotated bibliography, and literature review, it's time to dive into the process of creating an annotated bibliography.
How to Write an Annotated Bibliography Step-by-Step
The creation of an annotated bibliography is a three-step process. It starts with evaluating sources to find the ones that will genuinely make your paper shine. You'll then begin writing your annotation for each different source. The final step is to choose your citation style. Now that you know the three-step process, let's check out each step in turn.
Step 1: Analysis of Sources
When it comes to an annotated bibliography, you have to take a critical look at your topic's sources and research. Therefore, you need to look at the author's qualifications and credentials, along with the date of the study itself. Since new thoughts and literary movements are happening all the time, you want to make sure the analysis and opinions you use are relevant to your topic and current times.
In addition to the author, make sure the publisher or journal where you found the research is distinguished and reviewed by professionals in the field. Research by an unknown or unreputable journal isn't going to make a good source for your arguments or analysis. Other areas you'll want to be aware of include:
The intended audience
Errors
Omissions of facts
Bias
Opinions presented as truths
Critically analyzing all these different areas helps you evaluate if a source is credible, helpful to your project or research, and works to answer your thesis.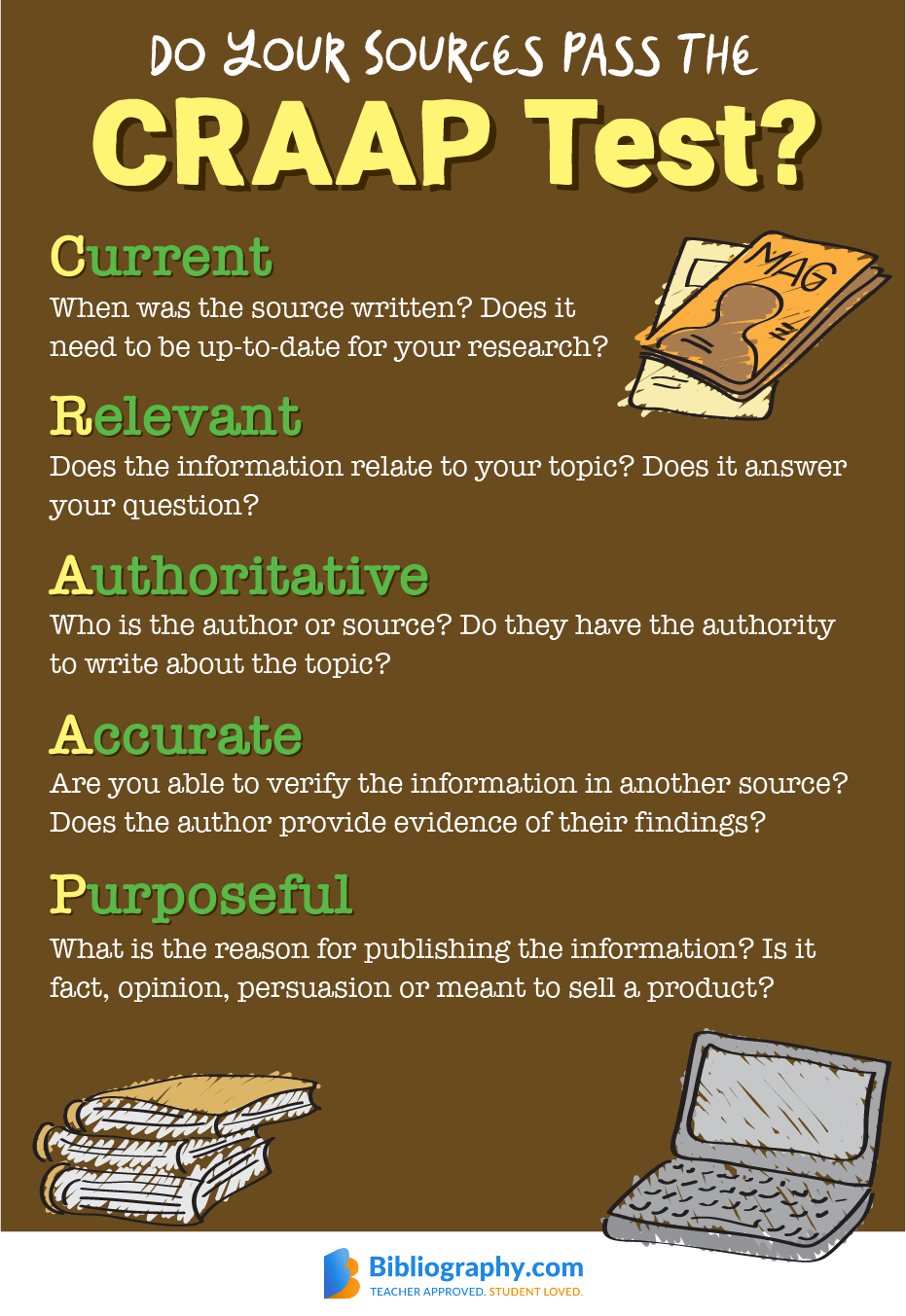 Step 2: Create Your Annotations
Now that you've used your critical academic eye to dive deep into your sources, it's time to create annotations for them. Annotations aren't one size fits all. Therefore, there are different ways you can create them, depending on your intent. You might choose to use summary, evaluation, or reflection annotations or a combination of all three. Just remember always include what your instructor asks for.
Summary Annotations
Summary annotations simply provide a summary of your different sources. Within them, you describe the main arguments or points along with the various topics covered. This is where you show why this source was essential and made it to your list.
Evaluation Annotations
Your annotations might stop at summarizing, or you could take it a step further by evaluating the source. To do this, you want to compare and contrast it. Why did this one make the cut? Explain the overarching goal of the source and why it fits into your paper so well. Additionally, you want to look at the reliability of the information and any bias it might have. Dig deep into your source.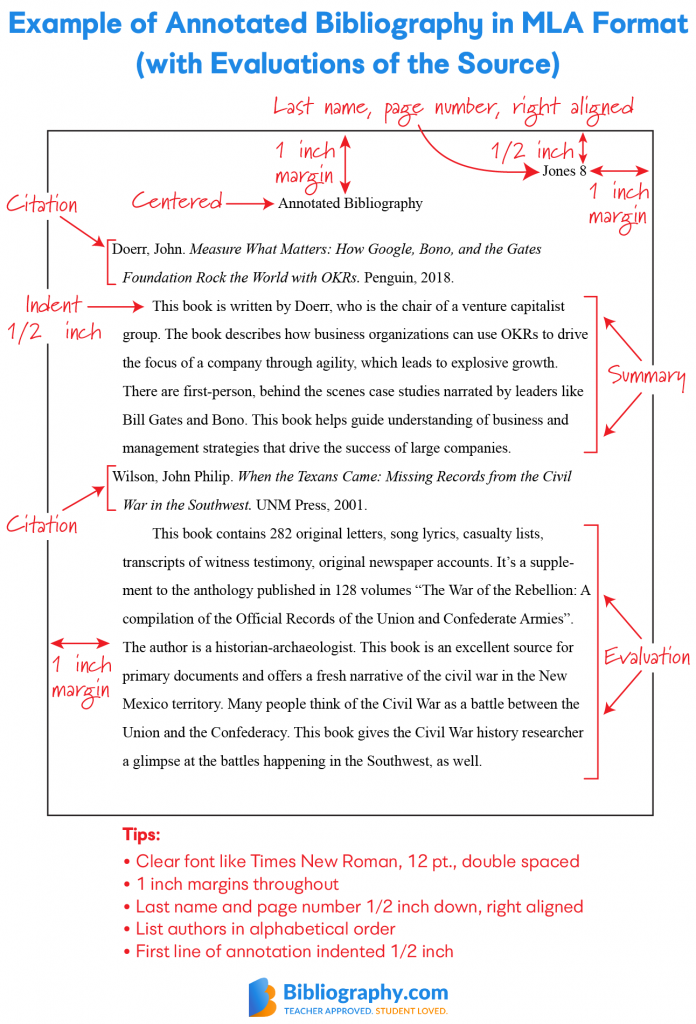 Reflection Annotations
Finally, you can reflect on your thoughts in your annotated bibliography. In reflection, you explain how the source was helpful to you or possibly explore how it might have changed your opinion on the topic. Analyze how the source helped to form your argument and was used in your paper. Providing your thoughts shows your teacher the value in the source.
Step 3: Annotated Bibliography Format
All annotated bibliographies have a title, annotation, and citation. While the annotation is the same for all, the way you create your title and citation varies based on your style. The three main bibliography styles used include MLA, APA, and Chicago.
The citation style you choose depends on the purpose of your paper or your teacher's preference. However, it's essential to understand all three.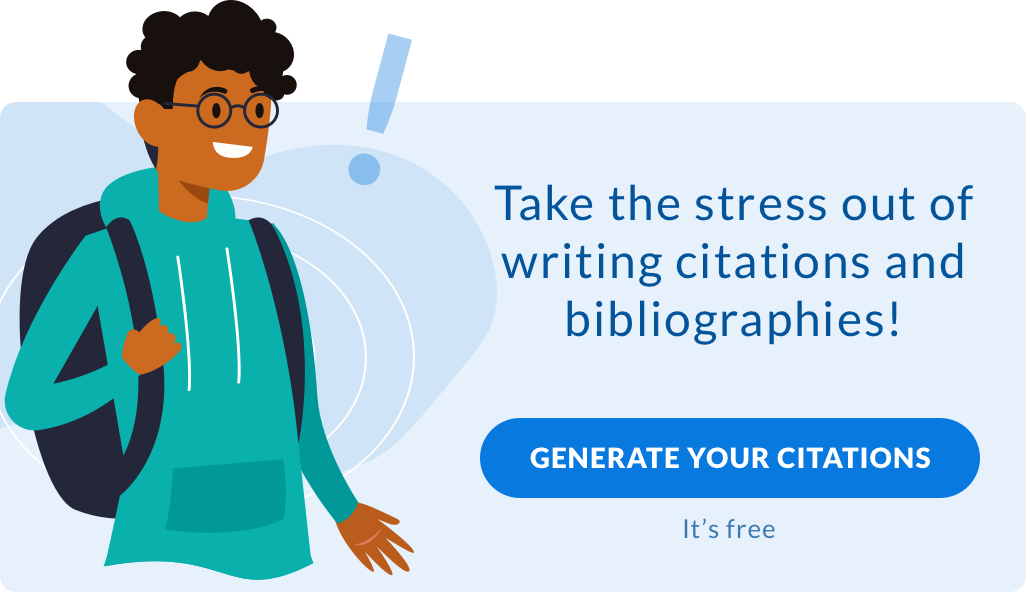 Creating an Annotated Bibliography
Creating an annotated bibliography takes more work, but it can make you a better researcher. Just follow the steps for creating annotations and citations per your professor, and you're ready for that A.
FAQ Annotated Bibliography Writing Guide With Examples
How do you write an annotated bibliography?
To write an annotated bibliography, you need to evaluate your source then write a summary, evaluation, or reflection of the source. Once your annotation is complete, you will create a citation for the source using the rules for APA, MLA, or Chicago style.
What are the 3 parts of an annotated bibliography?
The three different parts of an annotated bibliography include the title, annotation, and citation. The title and citation format will vary based on the style you use. The annotation can include a summary, evaluation, or reflection.
How long is an annotated bibliography?
The length of an annotated bibliography can vary from about 150-250 words. However, some annotations can be shorter for the Chicago style.
What should an annotated bibliography look like?
The look of an annotated bibliography includes a title, citations, and annotation. Each source has a citation and annotation throughout the entire annotated bibliography to provide an overview of the relevance of your sources for your teacher.
What are 3 types of annotations?
The 3 types of annotation include summary, evaluation, and reflection. You can choose to use one of these or all three in your annotations for your bibliography.
We are sorry that this post was not useful for you!
Let us improve this post!
Tell us how we can improve this post?