If you're using Microsoft Word for writing your school project, you'll benefit from some tricks to help you format your academic paper. For example, there is a very easy way to insert citations in a Word document. Follow along with the steps below and you'll be adding in-text citations to your school paper with ease.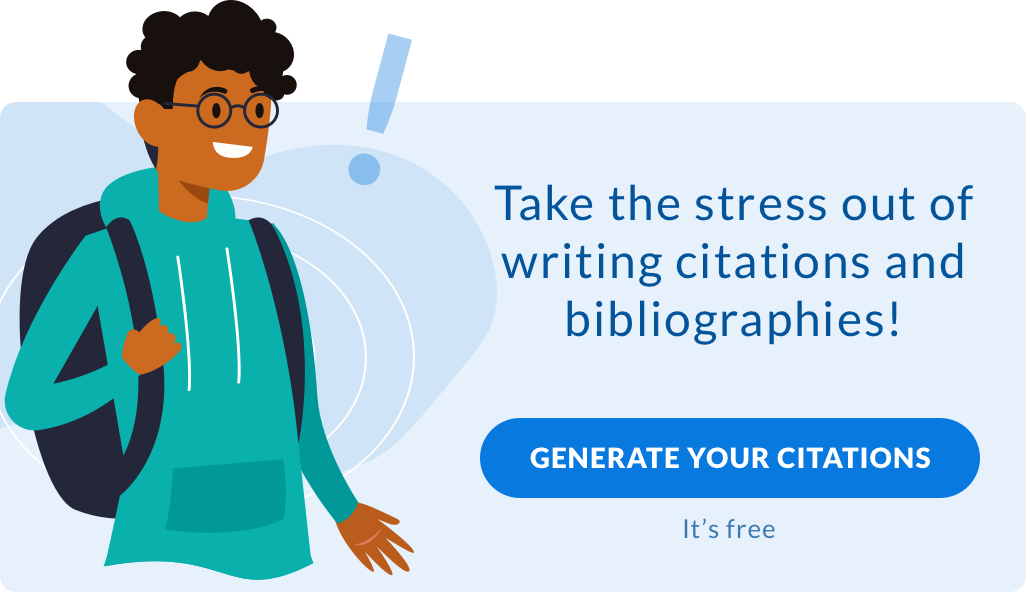 Inserting Citations in Word, Step by Step
Follow these steps to insert citations in a Microsoft Word Document.
Step One: Select the citation style.
Go to the References Tab (left red arrow).
Click the arrow next to the Citations & Bibliography group.
Choose the style (right red arrow).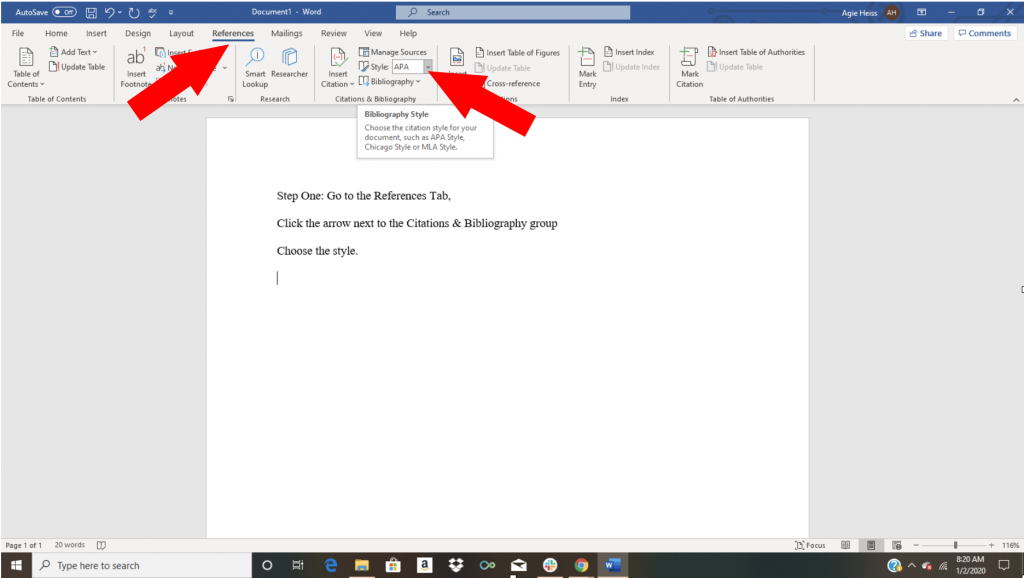 Check to make sure you're selecting the correct version of each style.
Step Two: Click where you want to insert a citation.
Go to References Tab (circled in red).
Click Insert Citation (red arrow).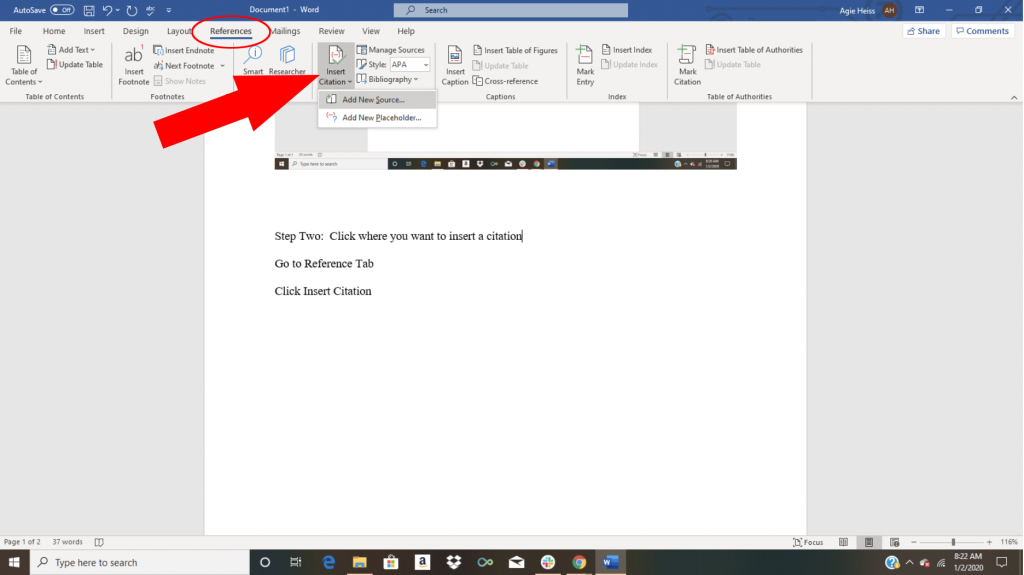 Step Three: Add a new source.
In the Create Source box, select Type of Source.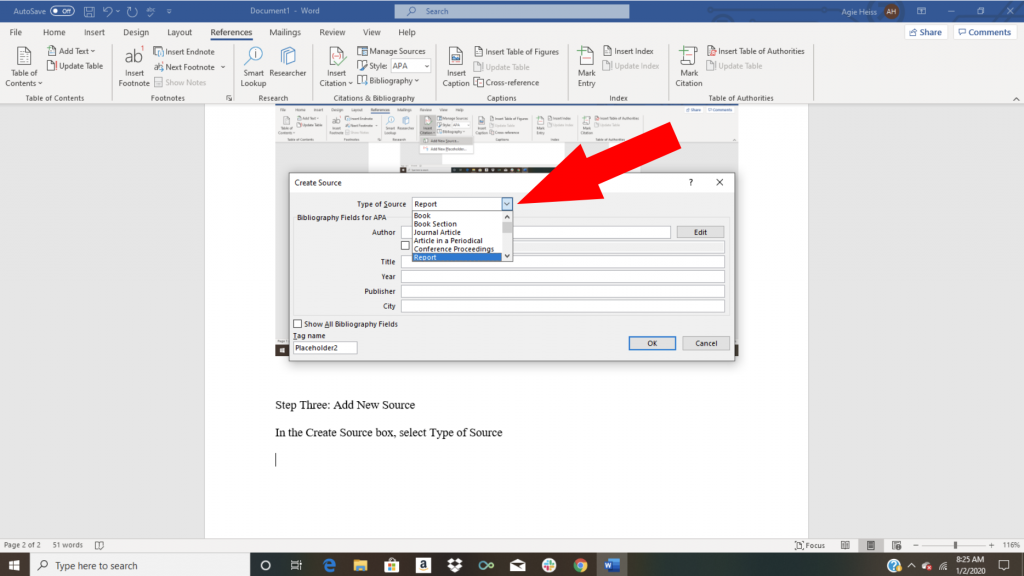 Step Four: Enter the details for your new source.
Make sure you've entered every detail for the source, including edition, version and publisher.
Creating a Bibliography
Once you've entered your sources and you're ready to create your bibliography, follow these steps:
Step One: Select References in the toolbar.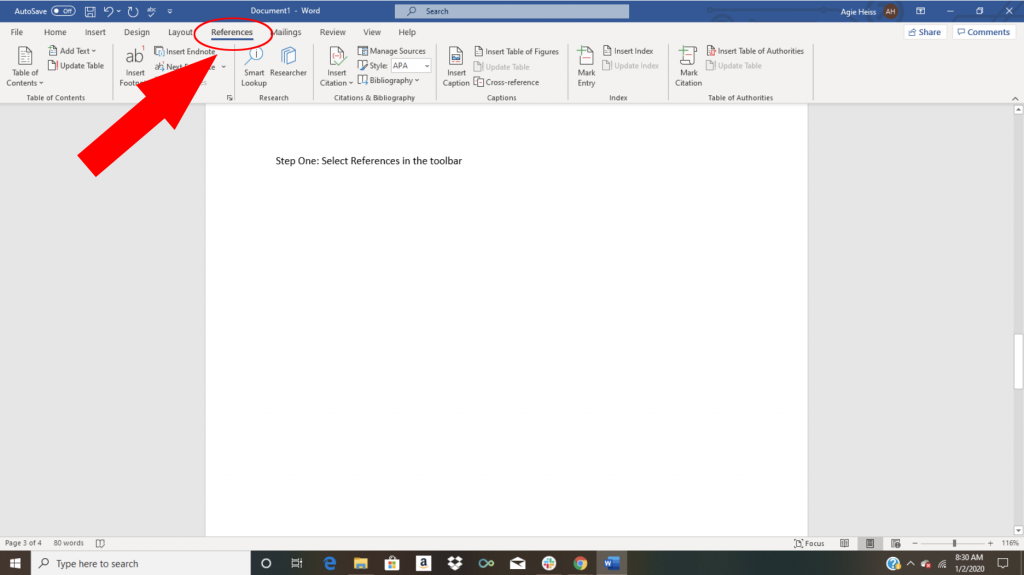 Step Two: Go to the Citations & Bibliography Group.
Select the Bibliography arrow.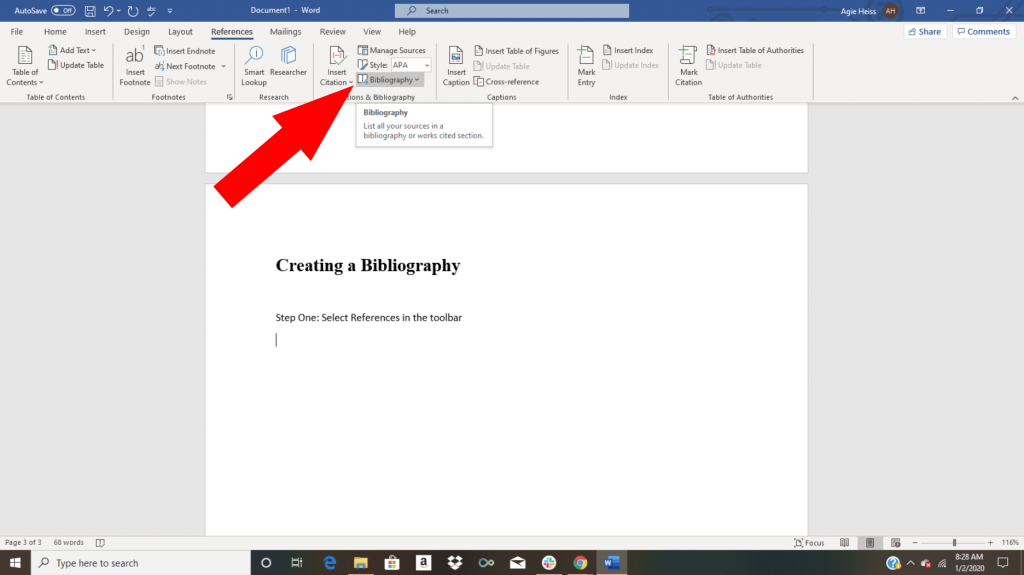 Step Three: Choose between a bibliography, references list or works cited list for your preferred format.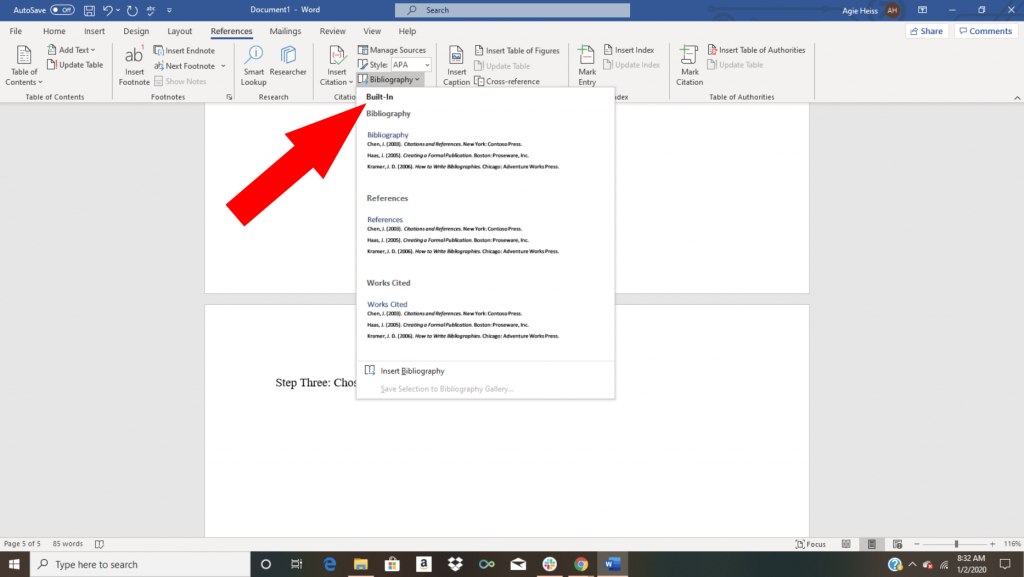 Step Four: Select "Insert Bibliography" and your sources will format into a bibliography, works cited or reference list as you've selected.
Confirm Your Version
Make sure you're following your assignment rubric and using the correct edition for the style you've selected. For example, the Modern Language Association (MLA) revised their manual by creating a container system using nine core elements in the eighth edition. Your teacher will let you know which format to use.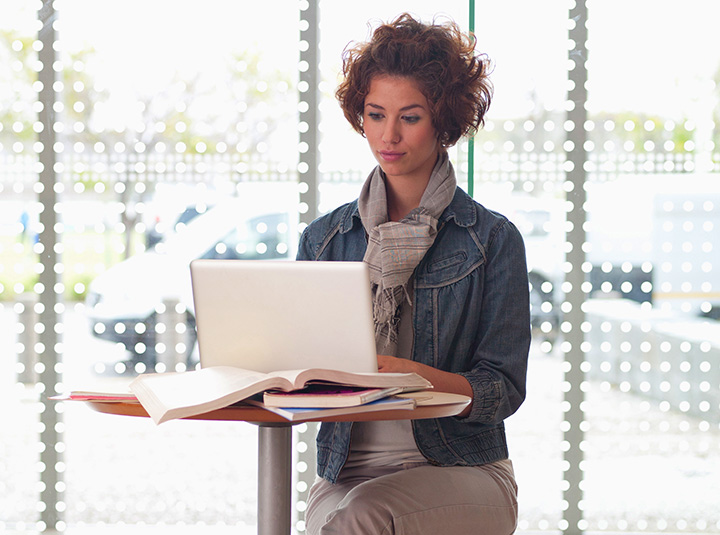 Check Formatting
Even though it's easy to create bibliographies using word processing software or other tools, you still need to double check the formatting of each entry. Follow examples to format books, magazine articles and other sources in the correct style.
Learning New Tips Makes Formatting Easy
Most people don't really take the time to learn all the ways word processing software can make their lives easier. Take a few minutes to explore all those tabs in your toolbar. You'll be surprised at how many things you don't know about Word. Check out the support website, too, for even more tips.
Related Articles:
We are sorry that this post was not useful for you!
Let us improve this post!
Tell us how we can improve this post?