Research papers take a lot of different steps to format your outline and discuss where your sources came from. Every paper ends with a citation page or bibliography. The type of bibliography formats you use depends on your research and subject matter.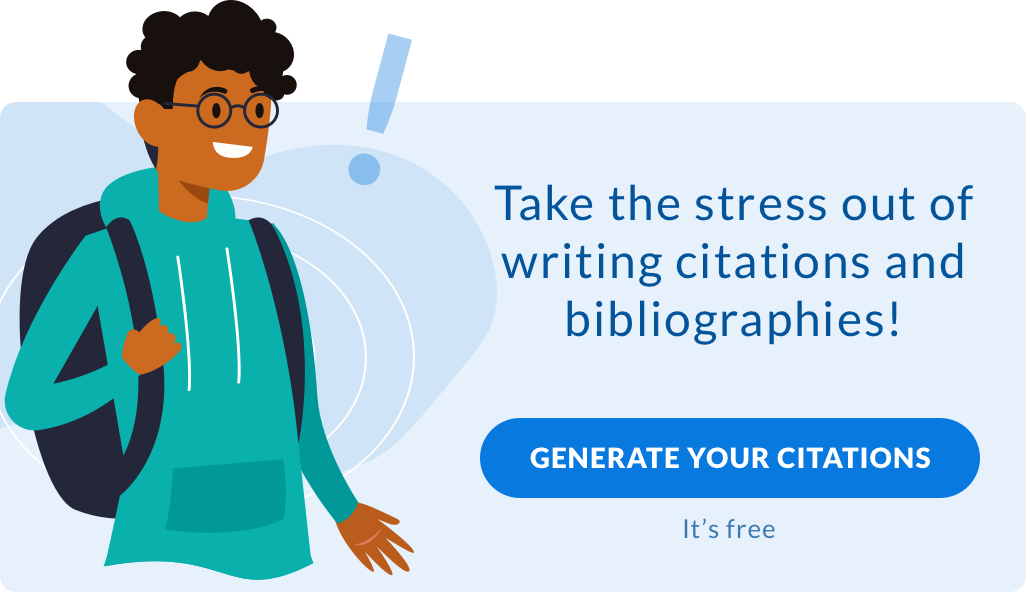 Bibliography Uncovered
Before you can even get into the steps of creating your bibliography, you need to understand specifically what a bibliography is and the best style bibliography formats to use for your paper.
Simply put, a bibliography is a list of references that is created at the end of your research paper. This resource discusses either all the sources that were used to create the work or just those that were cited in the work. The type of citation page you create depends on the style that you use. While there are several different styles out there, three styles are most popular.
Modern Language Association
Humanities, philosophy, and English research papers will typically use the MLA style writing guide. The citation page will be found at the end with the title, "Works Cited." MLA is easy for philosophers and high school students because it breaks down how to cite communication sources like web pages, blogs, and music. In-text citation for MLA takes the author-page format, but footnotes can be used to provide more information.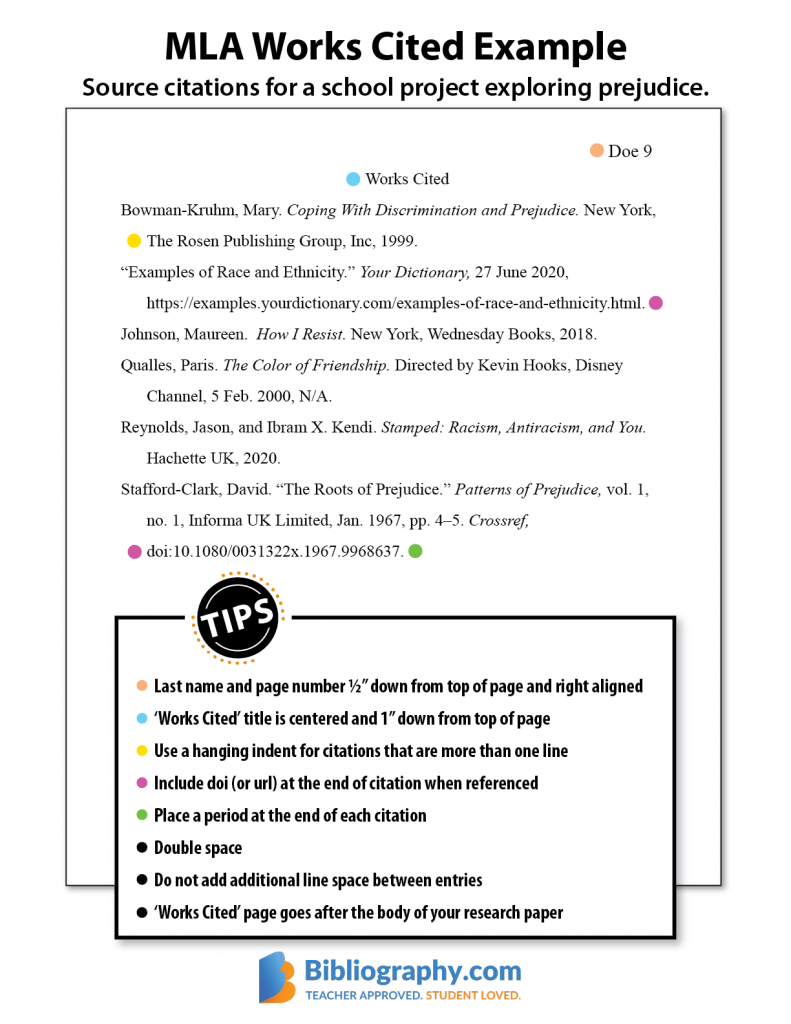 American Psychological Association
APA lists only the sources cited within the body of the research paper. The citation page is labeled "References." APA will be used for research papers that cover social sciences or technical subjects. APA makes citing sources like journals, manuals, and other technical sources easier and uses an author-date in-text citation method. Like MLA, you might also use footnotes to discuss context or copyright information.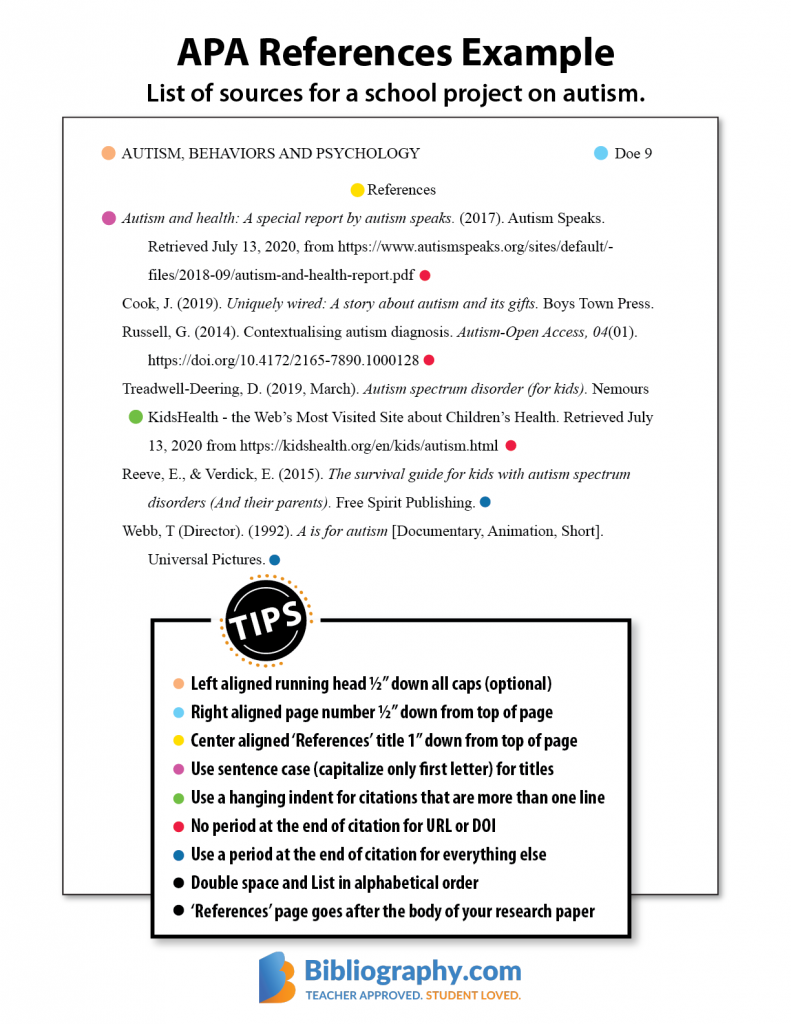 Chicago Manual of Style or Turabian
Looking for citations for your history or religion research paper? This style might become your best friend. Chicago and Turabian are similar in the fact that they both are covered under the Chicago Manual of Style. The difference is that Turabian is designed for non-published student works and Chicago polishes published works nicely.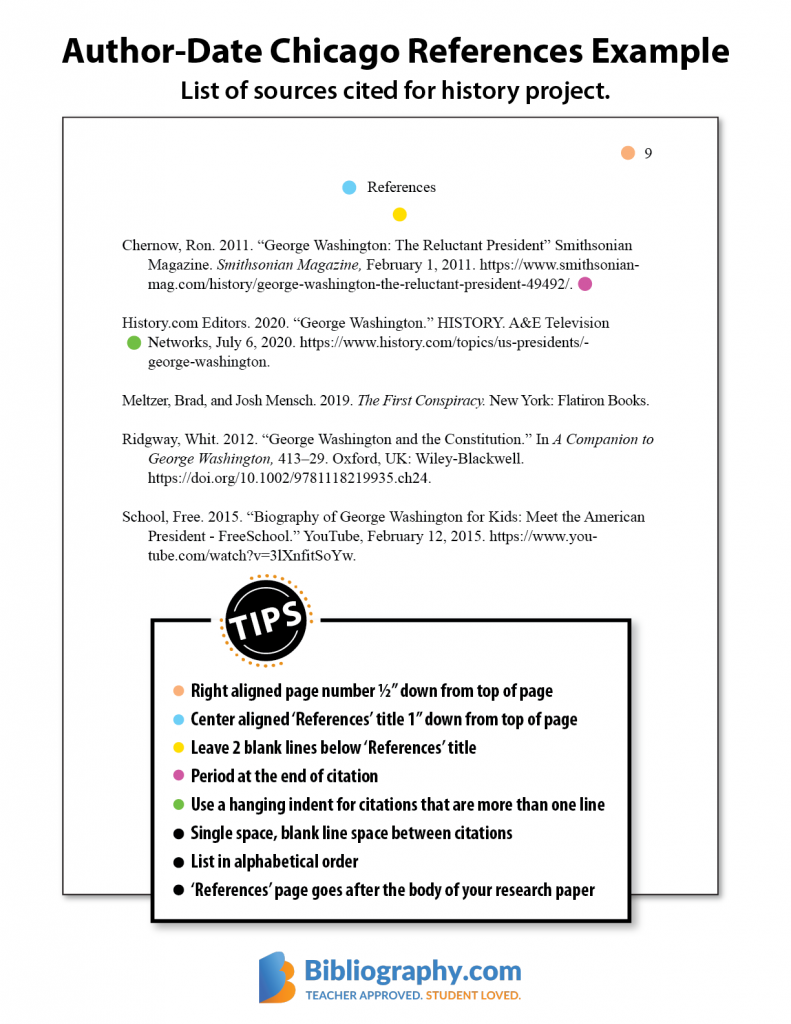 In addition to having two formats, this style is unique because it can have either a "Bibliography" or "References" citation page. If you use notes for in-text citation, go with a bibliography and list all the sources used to create the work. With author-date citations, you'll use a "References" title.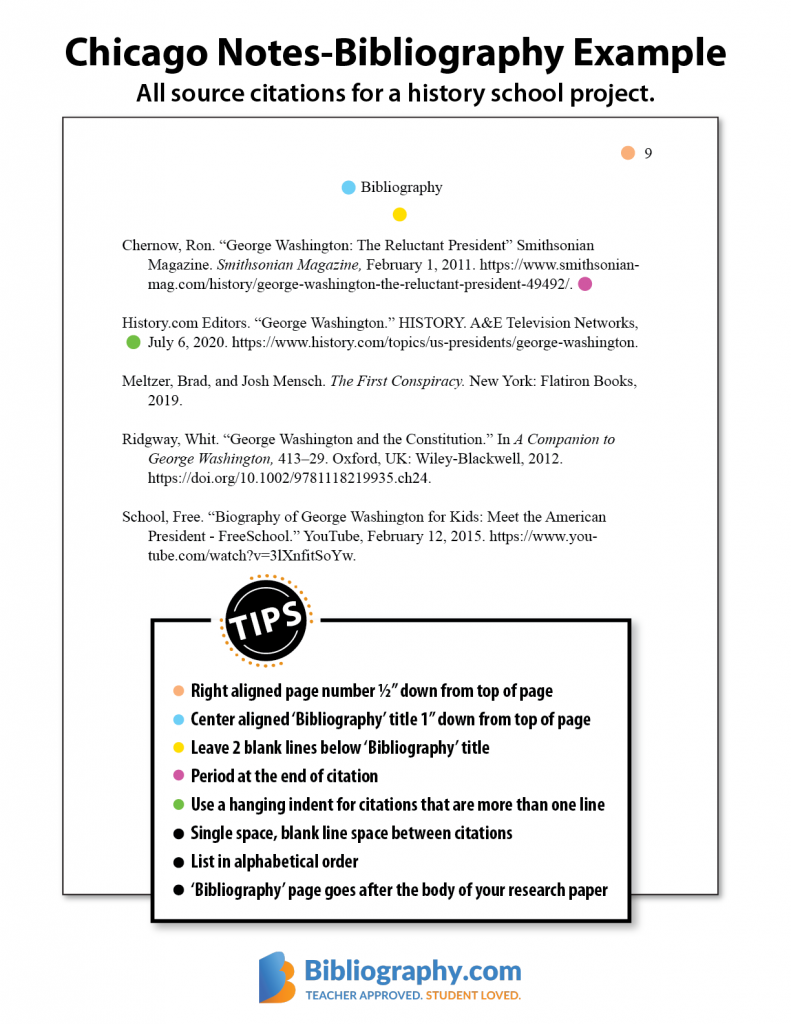 Creating Your Research Citation Page
Now that you understand the styles to use, it's time to create your research paper citation page. This can be a piece of cake if you follow the correct steps.
Step 1: Create a Preliminary Bibliography
While you are doing your research and gathering data for your research paper, it can be helpful to create preliminary bibliography. Not only will this take the work out for you in the end, but it can help you to organize your thoughts as well. When creating your preliminary bib, you'll want to gather information about:
Author(s) and/or editor(s)
Published date
Publisher
Website
Volume(s)
Page numbers (if applicable)
After gathering this information, you'll want to create a bibliographical citation following your unique style. For example, a book will look like:
MLA: Collins, Suzanne. Mockingjay. New York City, Scholastic Press, 2010.
APA: Collins, S. (2010). Mockingjay. Scholastic.
Chicago/Turabian: Collins, Suzanne. Mockingjay. New York: Scholastic, 2010.
Step 2: Title Your Work
Your research bibliography or reference page will begin on the very last page of your document. This will be after any endnotes that you used. The title will vary based on your style (Bibliography, References or Works Cited), but it's centered at the top of your page. It will have the same one-inch margins and headers as the rest of your paper.
Step 3: Create Your Entries
If you created a preliminary bibliography, then you need to alphabetize your entries. The entries will be alphabetized by the author's last name, corporation, or title of the work. All styles will require a ½ inch hanging indent after the first line of the bibliographical citation. For spacing, you'll need to see your style guideline since the spacing for References and Works Cited is different from a Bibliography page.
That's a Wrap
Once you've added your citations, your research paper is officially done. Your citation page might be as little as a few entries or have dozens of sources. Following the style guides and steps can make sure you are error-free and ready to earn that A.
Related Articles:
We are sorry that this post was not useful for you!
Let us improve this post!
Tell us how we can improve this post?