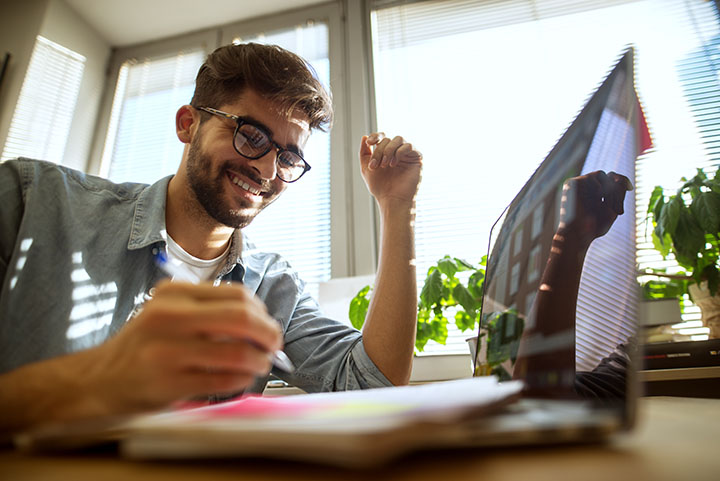 Unlike a bibliography, a Works Cited list is created to list only the sources you cited in your research paper. Every citation in your paper should match up to an entry in your Works Cited list, which means you need to review your paper to make sure the in-text citations are properly sourced at the end of your paper. If your instructor asks you to prepare a bibliography in MLA style, title it Works Consulted, rather than Works Cited and prepare it as directed. Even if you have only one source for a paper, prepare a list and title it in the singular as Work Cited, and create the entry in proper MLA format.
Note:
These instructions are based on
MLA 8th Edition.
If your instructor asks you to use MLA 7th Edition, there are some changes so you should use MLA  7th Edition instructions.
When to use a Works Cited List
MLA stands for Modern Language Association and in 1951, the MLA created a brief pamphlet to encourage consistency in writing styles. MLA style has been revised several times since then to accommodate the rapidly changing ways information can be retrieved.
MLA Style is used primarily for humanities, art and language studies. It's designed to be flexible enough for the writer while making it easy for users to read your paper and find the sources used to create it.
A Works Cited List is always included at the end of your paper. If you've used  footnotes or endnotes, the Notes Page will precede your Works Cited List.  Remember to follow your instructor's guidelines when researching and writing your paper.
Working Bibliography
The easiest way to create a Works Cited List is to prepare a Working Bibliography as you start your research paper. This is a rough list of all the sources you consult along with pertinent information, such as author, publisher, title, etc. Include a brief summary of the source and why you think it might be useful.
When you've finished your paper and are ready to tackle the Works Cited List, go back to your Working Bibliography (the rough draft of your listed sources) and start organizing it into your Works Cited page. A Working Bibliography is also known as a preliminary bibliography.
Formatting a Works Cited List
Page Format
Follow the same margins/font as your paper.
Double-space
12 point, Times New Roman
1" margins
Page numbers begin on Page 1, end on last page
Start Works Cited list on last page of report (keep numbering sequence)
Center the title Works Cited
Do not bold, underline or italicize
If you have only one source use the title Work Cited
If your instructor wants you to prepare a bibliography use the title Works Consulted
Alphabetize the list in the letter by letter format.
Entry Format
Use a hanging indent for each entry, double-spaced
Include the URL for the source, if available. If a DOI® is available, include this instead of the URL
Do not include http:// or https:// in the web address.
If possible, include the date of retrieval. This is optional but a good idea.
Format each entry using MLA Core Elements.
Helpful Hint
As you're creating your Working Bibliography and converting that into a Works Cited list, remember you are creating a path for your reader to find your sources. Keep in mind the nine Core Elements of MLA style as you prepare your paper, and finalizing your Works Cited list will be easy and quick.
Related Articles: