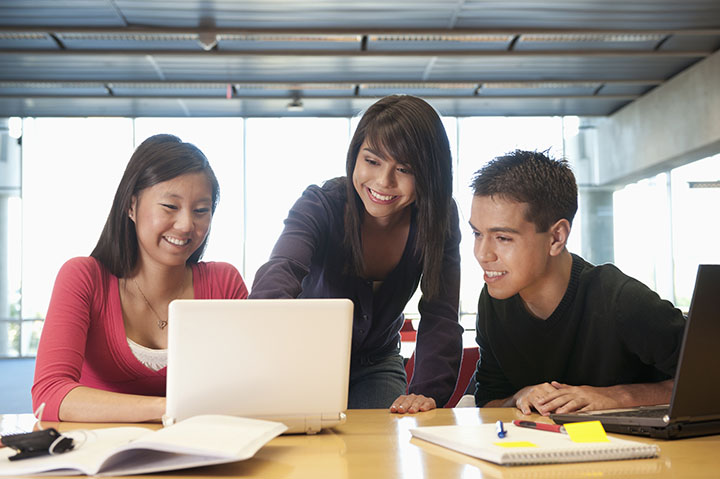 Using scholarly journal articles in your MLA essay is a good way to find authoritative sources to back up your thesis statement. Journal articles fall under both primary and secondary sources, depending on the content. When you are searching for relevant articles, read the abstract first. This helps determine whether it will be a useful article for your paper.
Finding Journal Articles for Your Essay
Most scholarly journals are published in paid databases, such as ProQuest, and EBSCO; however, your school and library may provide access to these subscription databases. You may attend classes to learn how to search within the databases. It is a good idea to learn how to research using databases to prepare for writing college essays.
Searching for Journal Articles
As you search for journal articles, you may feel overwhelmed at the amount of data. As you learn to identify primary and secondary sources, this task will become easier for you. Follow these two quick steps to find out if an article is a good source for your research:
Read the Abstract
Does it have original research conducted by the author(s)?
If not, does it still have value as a secondary source?
Scroll to the Bibliography, Reference List or Works Cited
  Do the bibliographic entries have current dates (last five years)?
  Do the article titles appear relevant to your topic?
One thing you'll notice as you learn to research is that certain authors and researchers will appear regularly in a certain field or topic. Once you identify the primary researchers in the field you can search for journal articles by author name.
Creating Works Cited Entries for Journal Articles
Scholarly journals are periodicals, which means they are published on a regular basis. The publication process is shorter than a book, so the material is more current. Newspapers and magazines articles are published quickly but not to the depth as journal articles or books. Use the same MLA 8 Container system to collect data for all nine core elements of a works cited entry.
Nine Core Elements of MLA Works Cited
Format your citation entry exactly as shown. Double check your punctuation and make sure it is formatted with a hanging indent, if there are two lines or more.
Core Elements 3 – 9 are within the container
Author.
Title of Source,
Title of Container,
Other Contributors,
Version,
Number,
Publisher,
Publication date,
Location.
Example:
Xue, Shiqi. "Chinese Lexicography Past and Present." Dictionaries: Journal of the Dictionary Society of North America, vol. 4, 1982, pp. 151-169.
Note: Add the DOI or URL if needed.
If the journal article you're citing doesn't continue on consecutive pages, do not include a page range in your citation. Use the plus sign after the first page number, with no space.
Example
Xue, Shiqi. "Chinese Lexicography Past and Present." Dictionaries: Journal of the Dictionary Society of North America, vol. 4, 1982, pp. 151+.
As you start college classes you will be writing essays and research papers regularly. Learning to research and use scholarly journal articles in your school papers is an excellent skill. Citing articles in your MLA paper is easy once you understand the container system and the nine core elements. 
Related Articles: