The Chicago style of formatting citations was developed by the University of Chicago Press. The rules are outlined in the Chicago Manual of Style (CMOS) 17th edition. There is also a shorter, easier version of Chicago style for students called Turabian. These rules are outlined in A Manual for Writers of Research Papers, Theses, and Dissertations. Chicago style citations consist of the author-date citation format and the notes-bibliography citation format.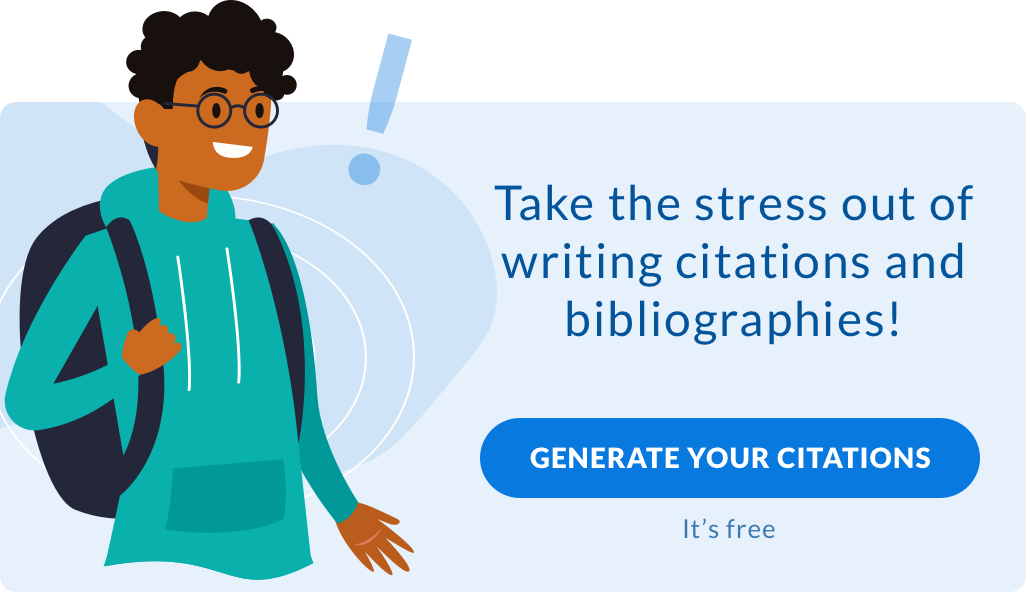 Author-Date Style
This style follows the basic author-date format. That means the first two elements listed in the source citation are the author (last name first) and the year of publication. Include the page number to direct readers to the exact place you found the information. Students will likely use this style rather than the notes-bibliography style.
Parenthetical Citation
In Chicago style, in-text citations are called parenthetical citations. These citations are placed within the text after a paraphrase or quotation. The parenthetical citation is a shortened version of the full citation, which is found in a reference list at the end of your paper.
To format a parenthetical citation in your paper, follow these guidelines:
After quoting or paraphrasing from a source, place the author's last name and the year of publication within parentheses.
Do not place a comma between the first two elements.
Include the page number(s).
Place a comma after the year of publication to separate the page number(s).
Examples
For multiple authors, follow this format:
(Grazer and Fishman 2015, 188)
(Berkman, Bauer, and Nold 2011, 7-10)
Author-Date Reference Source Citation
The full source citation is arranged in a reference list at the end of your paper. This source citation contains all the data needed to guide your reader to the exact source you used for your research.
Elements:
Author
Date
Title
Publication
Publisher
Location
Example
Unger, Roberto Mangabeira, and Lee Smolin. 2014. The Singular Universe and the Reality of Time: A Proposal in Natural Philosophy. Cambridge: Cambridge University Press.
Include the DOI, if available.
Example
Lamont, Michele. 2012. "Toward a Comparative Sociology of Valuation and Evaluation." Annual Review of Sociology 38 (August): 201-22. https://doi.org/10.xxxxxxxxxxx.
For the first author, list last name first. The second author is listed by first name last name.
Lamont, Michele, and Nicolas Duvoux. 2014.
Arranging Author-Date References
Your parenthetical citations point your reader to a full source citation, listed alphabetically in a reference list at the end of your paper. There are a few exceptions, however. For example, biblical or classical parenthetical citations do not need a reference list citation.
Although bibliographies can be sectioned by type of work, your reference list is simply an alphabetical list of your source citations. Some other guidelines for arranging your reference list include:
Alphabetize the  list by the author's last name.
If there is no author, use the editor or title of work.
Spell out "edited by" or "translated by," as appropriate.
Abbreviate editor, translator, volume, and number.
Use the 3-em dash for multiple works by the same author, if your teacher instructs you to do so.
After you've arranged your reference list, double-check your paper to make sure all your parenthetical citations have a matching source citation.
Notes-Bibliography Style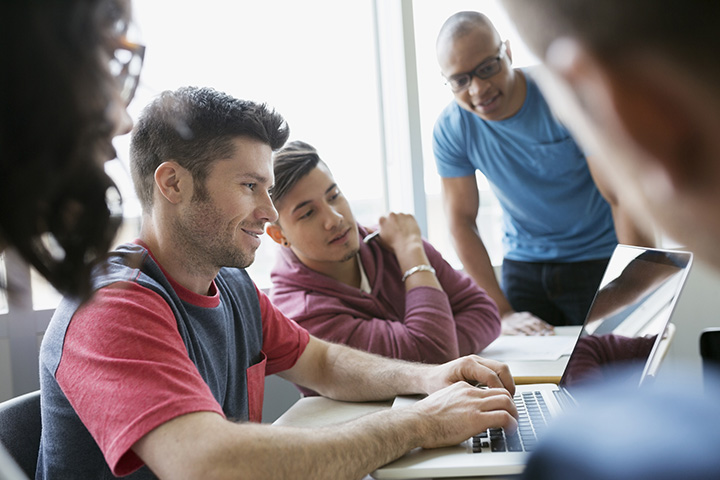 The Chicago/Turabian notes-bibliography style is different than the author-date style; it uses numbered notes within the text. These numbers link to either footnotes or endnotes. The notes are then complied in a full works consulted bibliography at the end of the article or book. In some cases, notes contain enough source information that there is no need for a full bibliography.
Parenthetical Citations
Rather than placing notes within parenthetical citations, a superscript number is placed next to cited information within the text. That number then matches with the note at the bottom of the page or end of the chapter or paper. The matching footnote or endnote number is not in superscript.
How to Format Notes
A footnote or endnote lists these elements:
Author,
Date,
Facts of publication.
To format a note:
Use commas to separate the elements.
Enclose facts of publication in parentheses.
List authors' names by first name, last name.
Capitalize titles using headline style.
Italicize titles of books and journals.
Use quotation marks around chapter or article titles.
Example
Gabriel Garcia Marquez, Love in the Time of Cholera, trans. Edith Grossman (London: Cape, 1988), 242-55.
If you use the same note later in the paper, shorten it as follows:
Garcia Marquez, Cholera, 33.
The use of ibid. is discouraged in Chicago style. However, your teacher may allow it, so follow their instructions.
Note: Notes may contain commentary along with the source elements.
Bibliographic Source Citations
To create the full source citation in the bibliography, include all elements in this format:
Garcia Marquez, Gabriel. Love in the Time of Cholera. Translated by Edith Grossman. London: Cape, 1988.
Include the DOI or URL for sources accessed online.
Example
Liu, Jui-Ch'i. "Beholding the Feminine Sublime: Lee Miller's War Photography." Signs 40, no. 2 (Winter 2015): 308-19. https://doi.org/10.xxxxxxxxxx.
Creating a Bibliography
A bibliography contains all the works you've consulted for your research. You may section your bibliography by work type, author, or any other method that will help your reader.
Arrange the bibliography alphabetically by the first element of the source citation. Usually, this is the author, but it may be the title or editor. Ignore articles such as A, An, and The in titles when alphabetizing your list.
Better Research for Better Papers
You'll probably notice the notes system while doing your research. Extensive texts on history and other humanities subjects often use notes-bibliography style. These notes are helpful in your research process as they can lead you to interesting materials for your own research.
As always follow your assignment rubric, double-check your formatting and make sure to include all the sources you consulted in your Chicago format bibliography.
Related Articles:
We are sorry that this post was not useful for you!
Let us improve this post!
Tell us how we can improve this post?