Is your head spinning over the difference? Don't let the terminology get to you. In its most basic form, a reference page, works cited and bibliography are all a page (or pages) at the end of your paper where you cite the sources that made your essay awesome. Learn when to use a reference, bibliography or works cited, along with how they're different.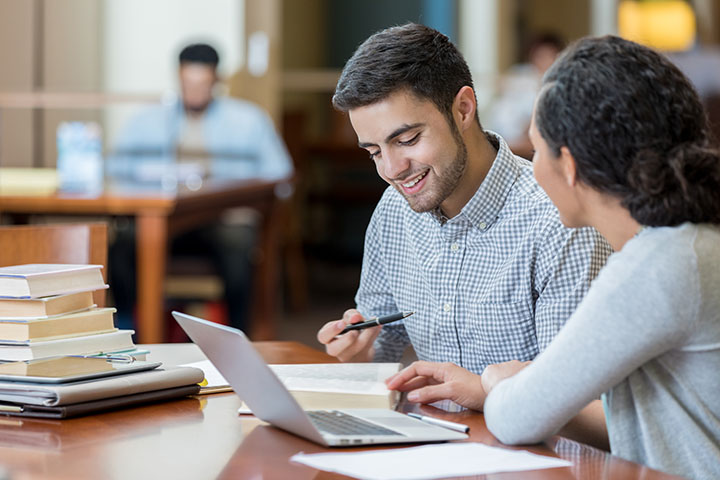 Time for a Bibliography
Knowing when to use a bibliography is all about style. Chicago, Turabian and Oxford use a bibliography page to cite all the references used within the essay, scholarly article or thesis. A bibliography will not only list all the references that were used in the article, but it might also include those that were used as background information as well.
Bibliography citation in Chicago style looks like this:
Bibliography
Lee, H. To Kill A Mockingbird. London, Eng: Cornerstone, 1989.
Smith, Zadie. Swing Time. New York: Penguin Press, 2016.
In addition to a regular bibliography, an annotated bibliography is also an option. An annotated bibliography can be found in most styles.
Using a Reference List
Writers that are using the American Psychological Association (APA) style will use a reference list, sometimes called references, rather than a bibliography. The reference page includes all the sources that are cited within the paper. References are listed by the author's last name in alphabetical order. And all the sources that you use in the paper for parenthetical citations, with the exception of a few like personal interviews, are included.
An example of an APA citation for references looks like:
References
Lee, H. (1989). To Kill A Mockingbird. London, Eng: Cornerstone.
Smith, Z. (2016). Swing Time. New York, NY: Penguin Press.
Works Cited Coming Your Way
A works cited is the MLA style version of a reference list. The citations are still in alphabetical order by the author's last name, and all the sources cited in the work are included in the works cited page.
An example of an MLA works cited page looks like this:
Works Cited
Lee, Harper. To Kill A Mockingbird. Cornerstone, 1989.
Smith, Zadie. Swing Time. Penguin Press, 2016.
Not That Different
While each style has its own differences, all the styles will include the references listed in alphabetical order. They will all have a title and be double spaced. Every line of the citation, except the first, will have a hanging indent, which is indented a half-inch. The reference will also be at the very end of the writing.
Using More Than One
There might come a time when you would use both a works cited page and a bibliography. While it's not common, some instructors or publishers might ask for both. For example, you might include an annotated bibliography and a reference list in the same paper.
Finding Your Style
The type of citation page that you'll use will depend on your style. If you're writing in MLA, works cited will be your game. Turabian or Chicago can't go wrong with a bibliography. APA writers will want a reference.
Related Articles: